OK!
Time to show one of the new ones in the series of 5 string basses that I'm producing at the moment.
This one is a 5 string double cut 35" scale monster!
The neck has been hiding in the group of necks that some of you would have seen coming down the line over the last few months. So this bass has the wenge 'neck through' with ebony board that has a maple veneer pinstripe between the board and the neck material. A small detail, but a nice one.
The body is one that I haven't revealed as yet. It is made up of American black walnut, a section of plain maple, a veneer of dyed dark brown maple, topped with a 4mm highly flamed maple cap.
I'm intending with this one to finish it in satin nitro lacquer and let the timber do the talking! No tints, bursts, no nothing!
The string spacing for this one will be 18mm at the bridge with Hipshot doing the duties here. The pickup routes will be like all of the series so far, a pair of P2 sized soapbars that give the future buyer lots of options regarding makes of pickups.
I'll start the photo's with an image of where the bass is up to now (after a big day of machining and routing)
Enjoy.
Cheers, David.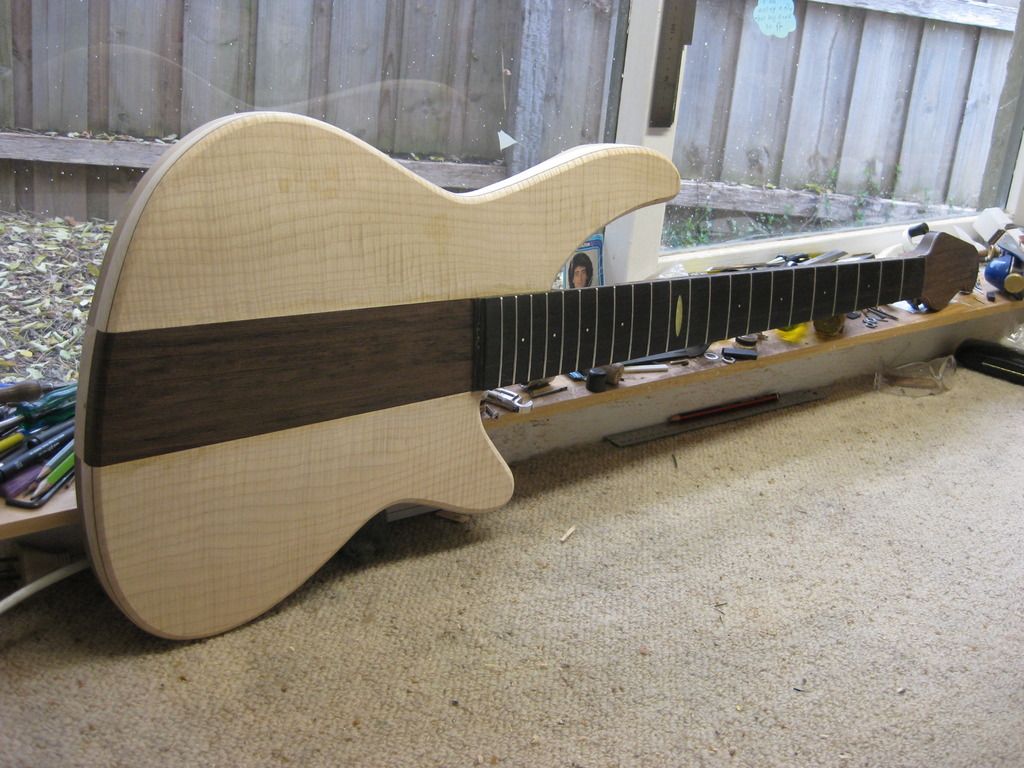 Note: Scanlens 70's footy card of Vinnie Cattogio Peering over the neck (and no I'm not a Carlton fan!)