Hi All,
Here are some shots of a 5 string 'Marilyn' build for Adrian Lewis in Sydney. Adrian already has one of my basses strung E-C and wanted this bass to have the standard B-G.
The scale length of this one is the standard 35" with 24 small frets. The body wood laminates are quilted blackwood on top, black veneer pinstriping, maple and American black walnut.
The neck is made up of three pieces of flame maple with a black veneer pinstripe under the birsdeye maple fretboard. The fretboard has Paua shell side dots with two inlays. One at the Twelfth fret (Adrian's own design that he calls his 'Groove Monster') and a twenty fourth fret marker that has his initials.
The hardware is all black. Gotoh tuners, 'A' style Hipshoy bridge @18mm spacing. Recessed strap locks.
The pickups are Seymour Duncan NYC's in matching body wood covers.
Interesting thing with this bass is that we've set it up as a passive unit. It has been configured to be changed to and active preamp at a latter point in time. I've set the pickups to be switchable using a set of 3 way mini switches to give Adrian Parallel/Single/Series. The controls are Vol, Blend, Tone. The sound variation available is amazing!! and the output is huge, especially in series mode where it just about launches my quad box across the factory floor!!!
So here goes..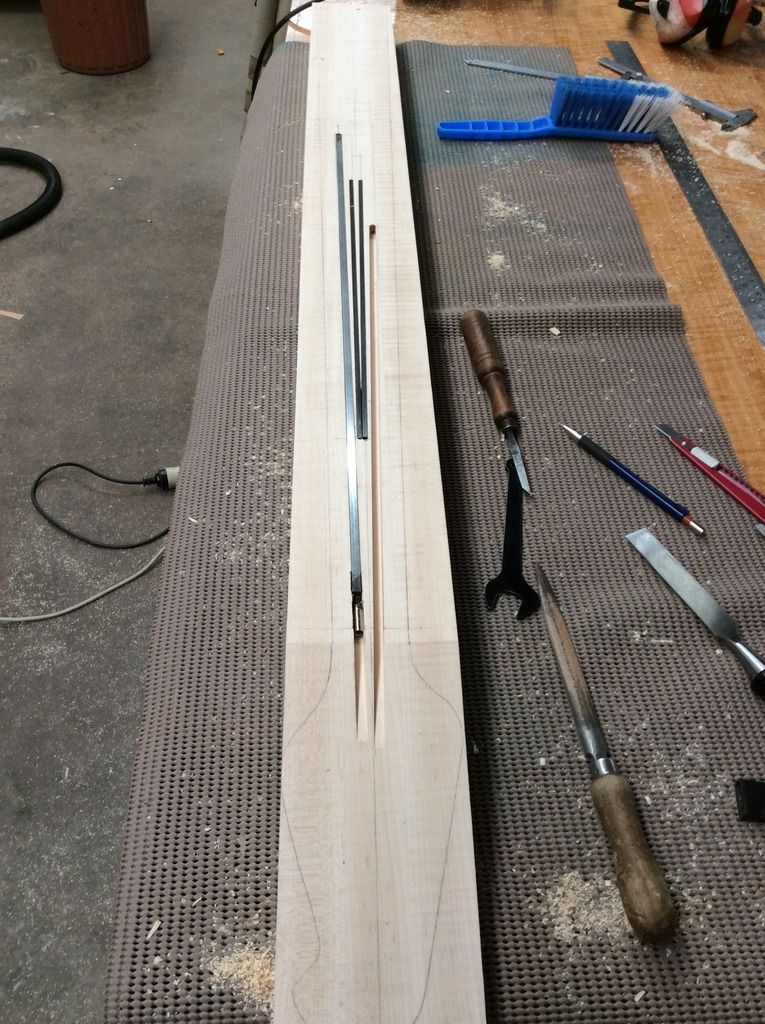 Neck production Shot. I do love my graphite!!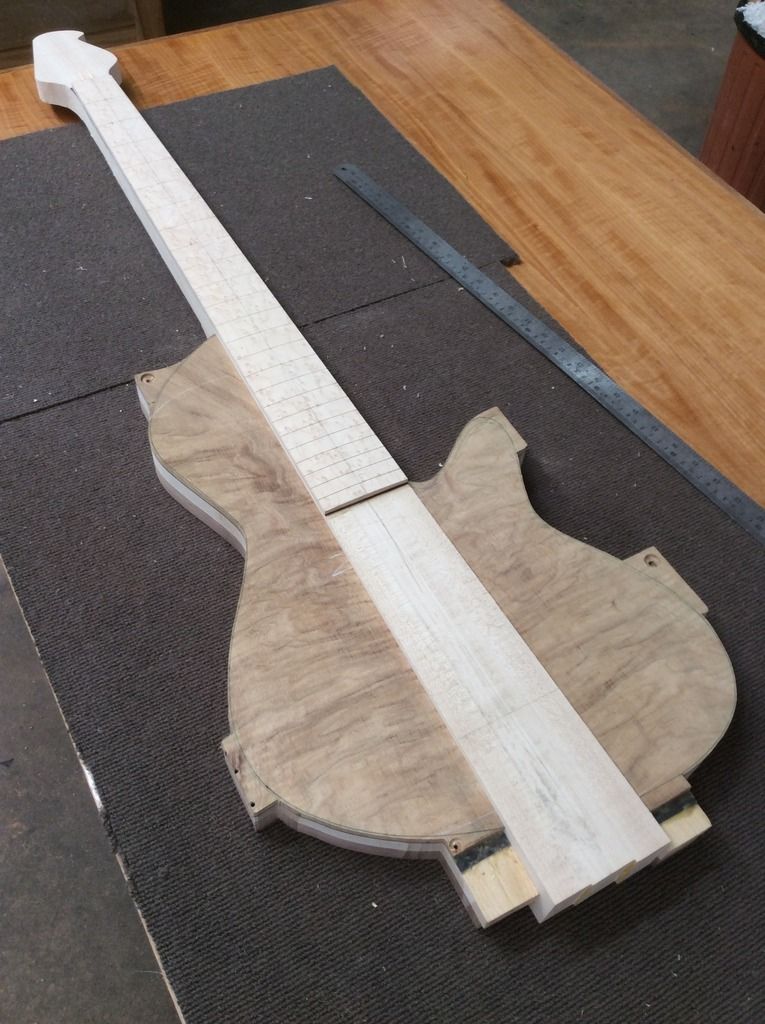 Neck and body wings with the clamping lobes still attached