Some blonde pickup covers for Marilyn!
Check out these shots of the pickups covers that I've created for Marilyn. Their constructed out of highly figured maple over plain maple with a black veneer in between to match the body. The pickups that I'm using are Seymour Duncan NYC. with a bit of vary careful wrangling I managed to get the original black plastic covers off and went to work on the custom set. The hardest part of this bit of construction is getting the holes to line up with the magnets. I've often wondered why all of the makers of custom timber pickup covers get the gap around the magnets close but never perfect......well.....try as you may, but the pickup manufactures magnets aren't exactly aligned
Never the less, I'm very happy with the results.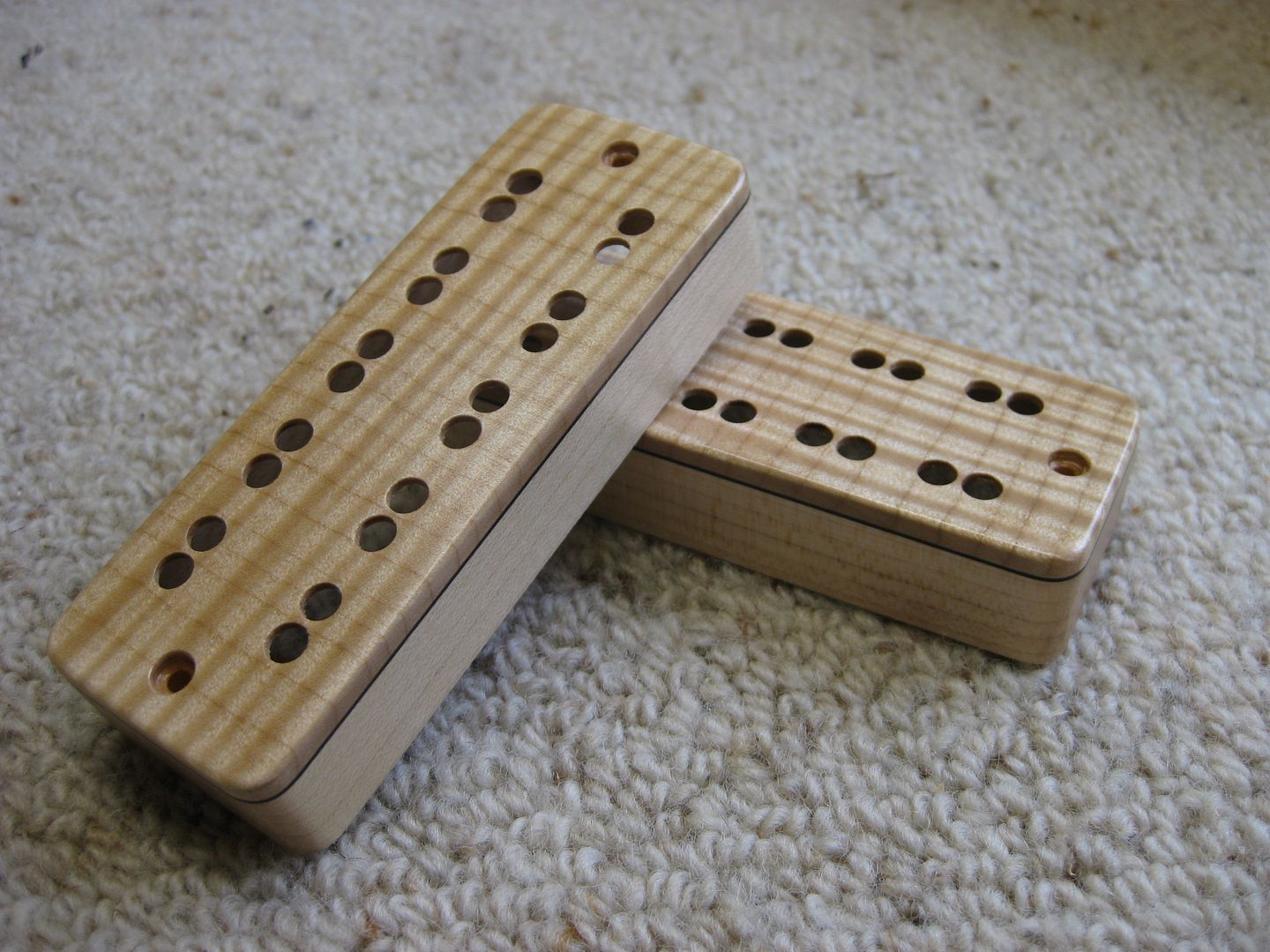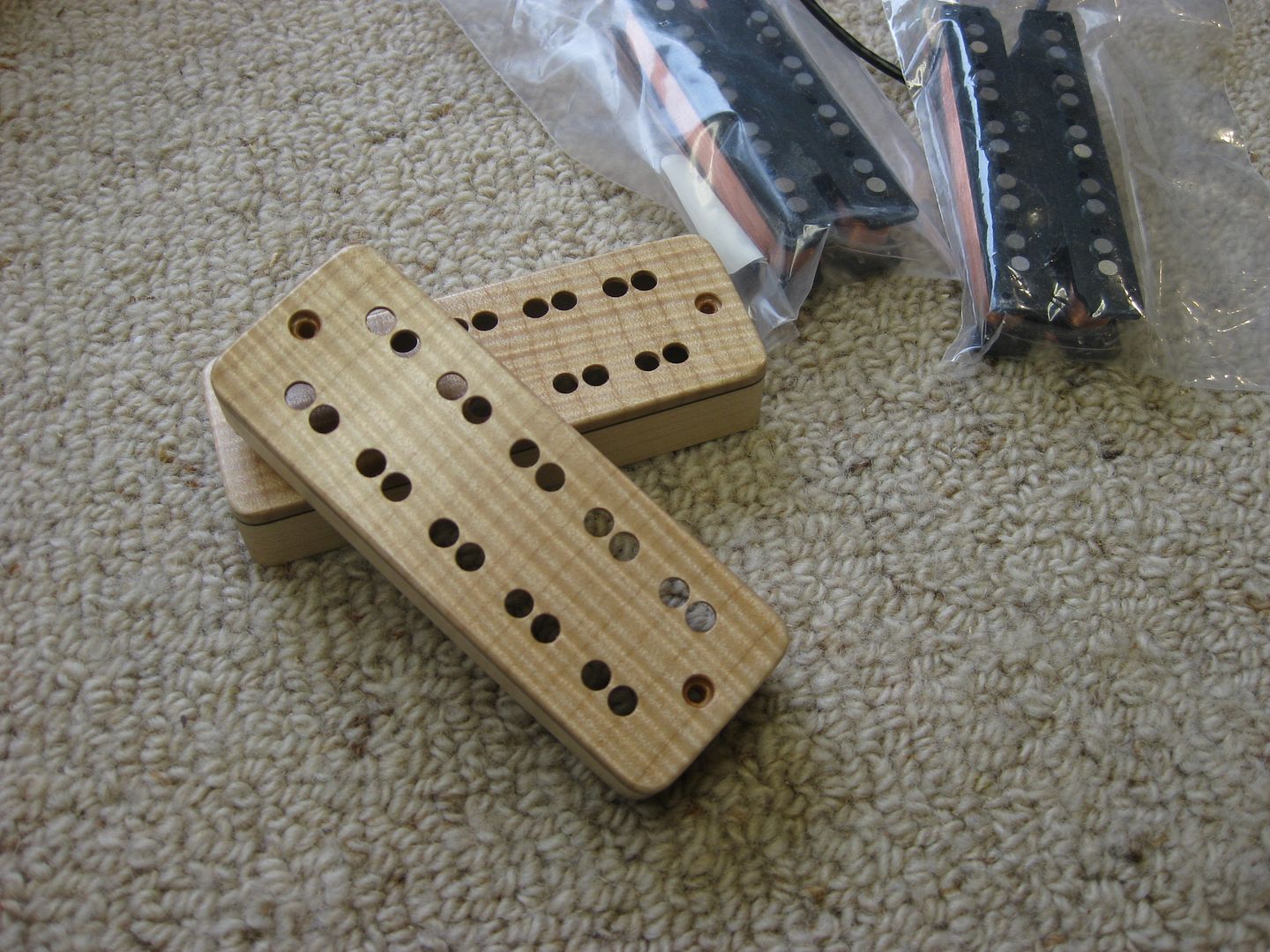 Some more shots coming soon of the neck carving.
Cheers, David.