Hi All,
I've set myself to create a new series of basses starting with some double cut and some neck-through models.
All of these designs have their origins in Peter Lamburd's 6 string blue bass (hence the PLB model designation). The body size has been narrowed down for these 5 string versions. I've also gone for a neck through design for the single-cut as I feel that the bolt on method (as used on Peter Lamburd's original blue bass) would be a little cramped behind the neck in the upper register for the players thumb.
This bass will have a neck-through made of two pieces of quarter sawn maple with a pinstripe of veneer at it's centre. The neck will be a 35" scale with a rosewood fretboard that has small frets (as per Dingwall and Fodera). The neck will also have an angled and veneered headstock. Internally the neck will have a double action truss rod with graphite reinforcement.
The body wings will be constructed from American black walnut, with a highly figured top of rosewood, with some pinstriping of veneer in between.
I don't have a set opinion on what pickups and pre-amp that I'll use for this bass. So I'm open to suggestions from forum members. Let me know what you think.
First up are some shots of the neck blank. Glued up a few weeks ago, awaiting its second machining process.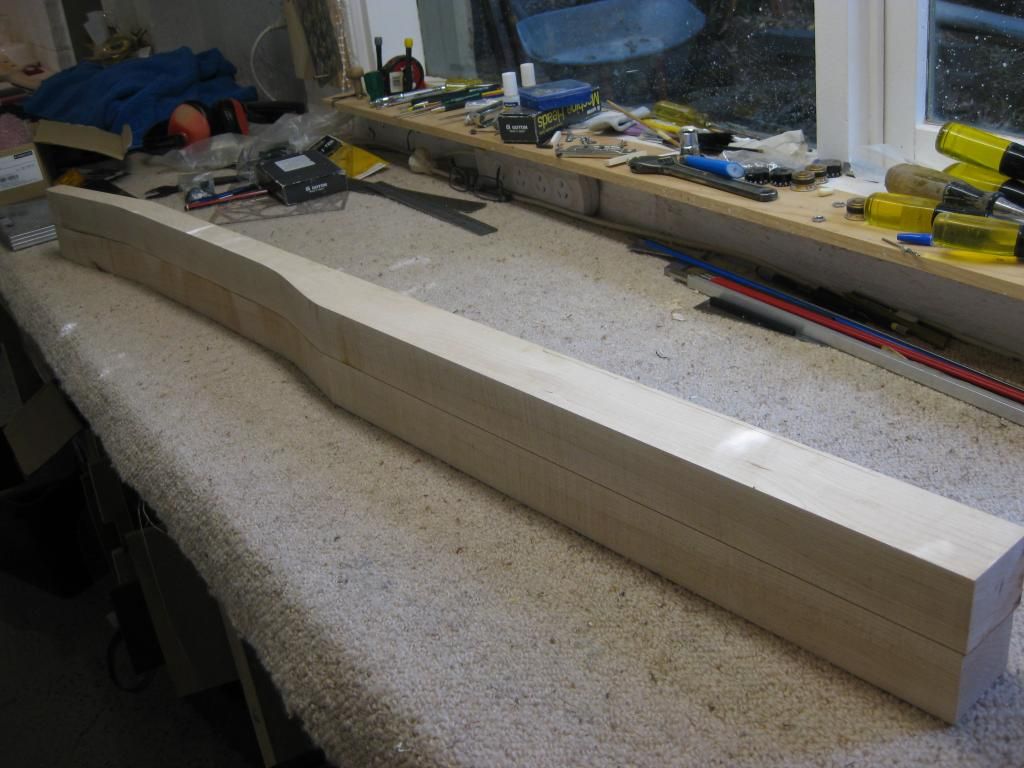 Cheers, David.