Hi All,
I've set myself to create a new series of basses starting with some double cut and some neck-through models.
All of these designs have their origins in Peter Lamburd's 6 string blue bass (hence the PLB model designation). The body size has been narrowed down for these 5 string versions, and an upper horn has been added. The lower cut-away/horn is retained from the original design.
This first bass has an alder body with a flame maple veneer face. The construction will be bolt-on (5 bolt). The neck will be quarter sawn maple with an angled headstock. At this point I'm intending to use rosewood for the fretboard, but I could be diverted if I find an interesting flame maple fretboard. The neck will have a double action truss rod with graphite rod stiffeners. Fretwire will be the small type used on Peter's bass (something also being favoured at Fodera and Dingwall at present). The scale will be 35".
Set out below will be some shots of the work in progress. I'll start a second thread for its Magogany bodied 'twin'. Check that one out to!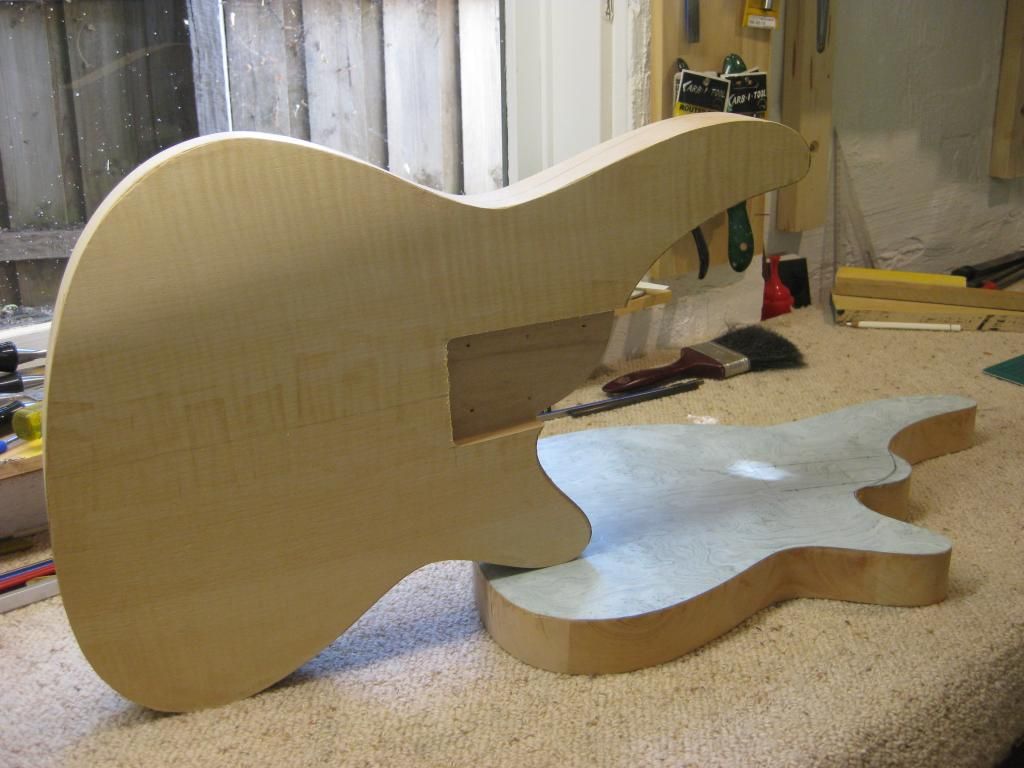 The body at present.
Cheers, David.