And some more shots of the neck through section with its rosewood wings resting in place.
Soon I'll be up to gluing on the wings. I can't wait to be able to cut off the 'clamping lobes' and cleaning up the final shape. I know what it will look like in my head, but I'm looking forward for everyone to see the results.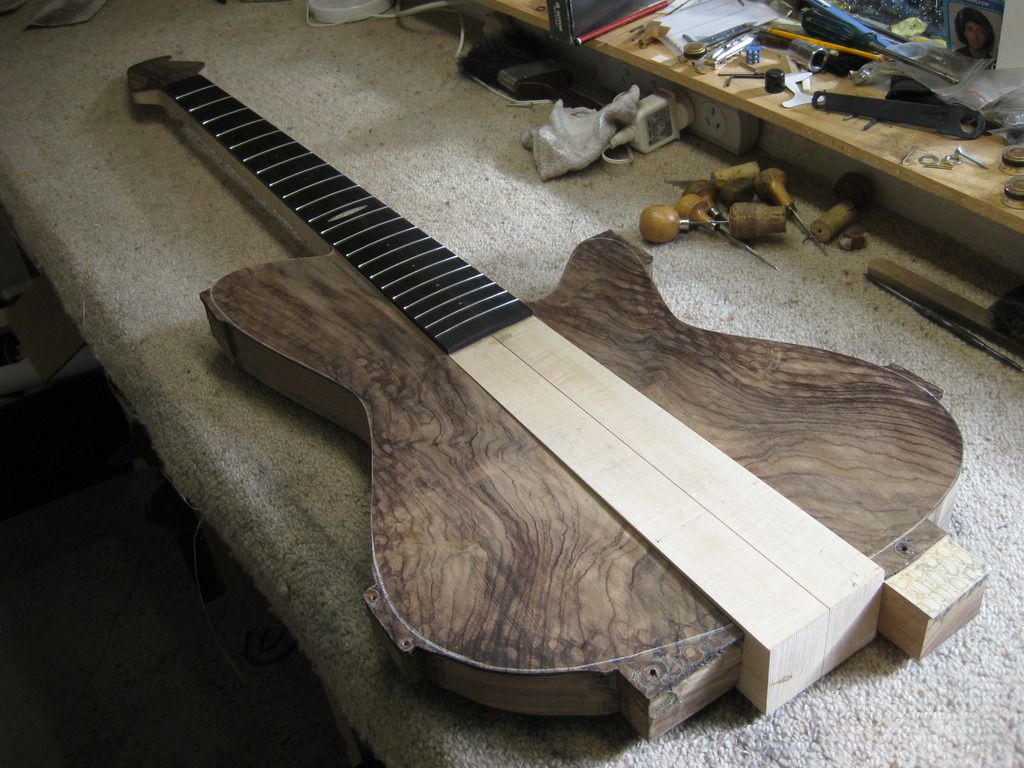 The figured rosewood top on this one is going to look amazing when it gets its coats of lacquer. Again, CAN'T WAIT!!!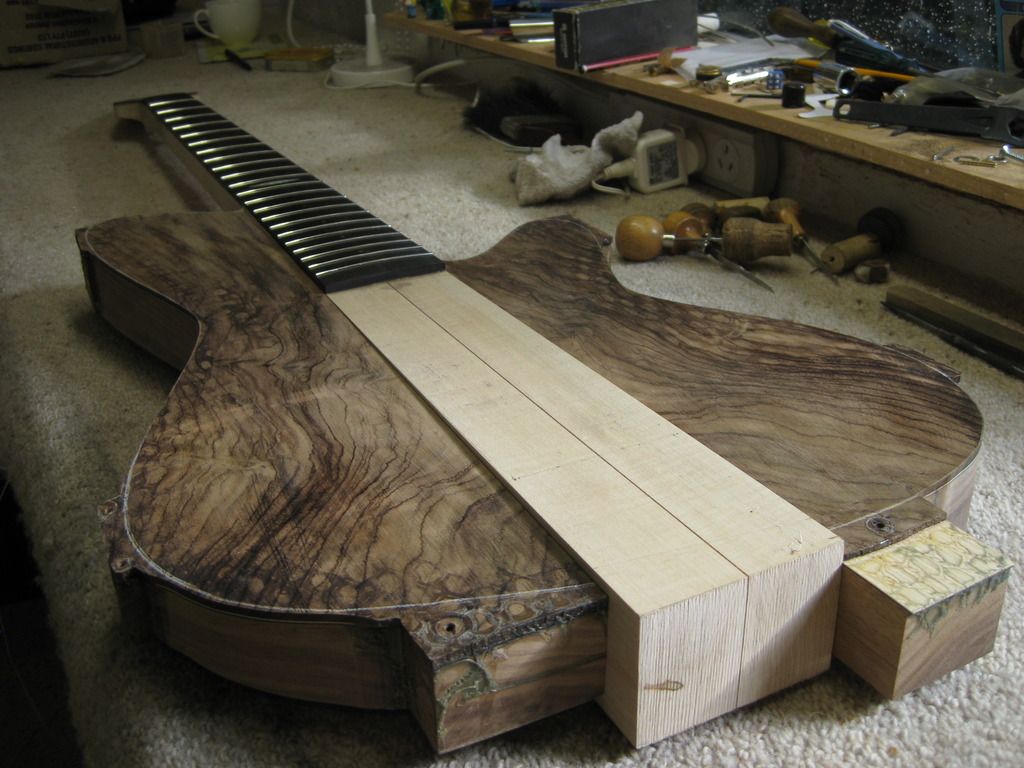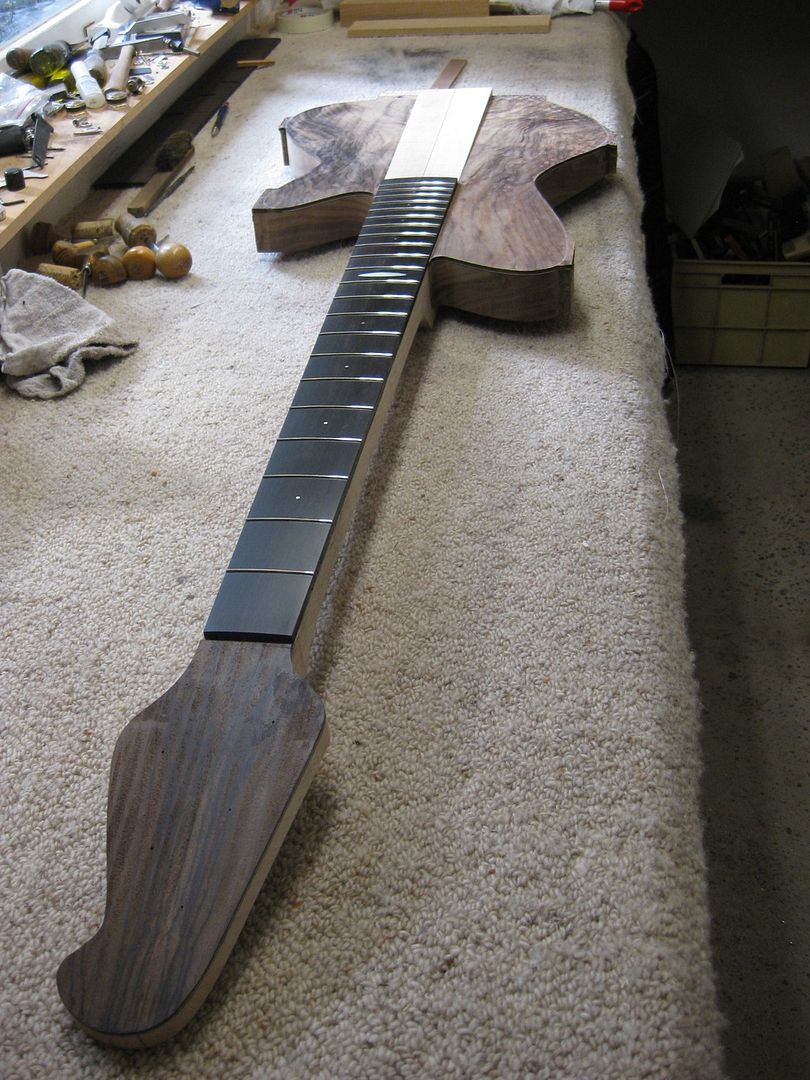 In this shot you can see the matching headstock veneer.