Hi all,
I've been busy finishing off some demo basses for prospective students to try out when they come in to check out our courses!
It's one thing to talk with people about what we do but whole lot more to hand them an instrument and say "This is what YOU can make"
So first up is the Jaco.
It has an alder body. Nitro paint. Roasted (torrefied) maple neck with a two way truss rod and a few lengths of graphite inside. The fretboard is Macassar ebony that looks a lot like really dark rosewood but has the benefit of being able to stand up to the roundwound strings a little better. The hardware is all Gotoh vintage and the pickups are Fralin split coils with around the 9K output range.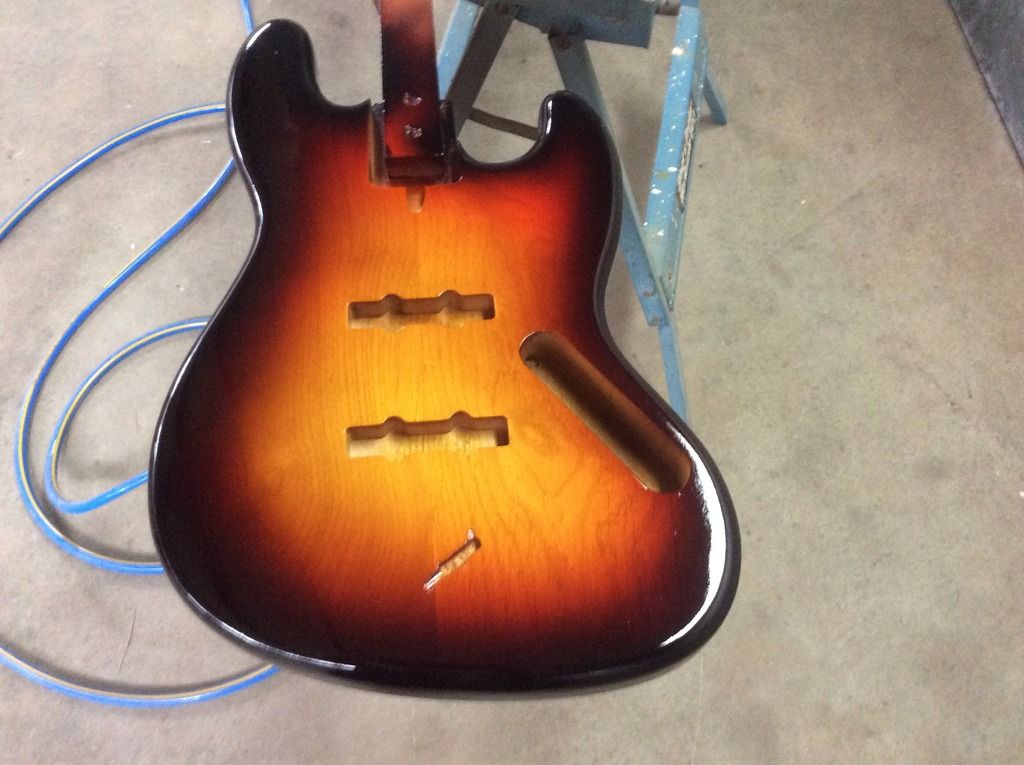 In the booth.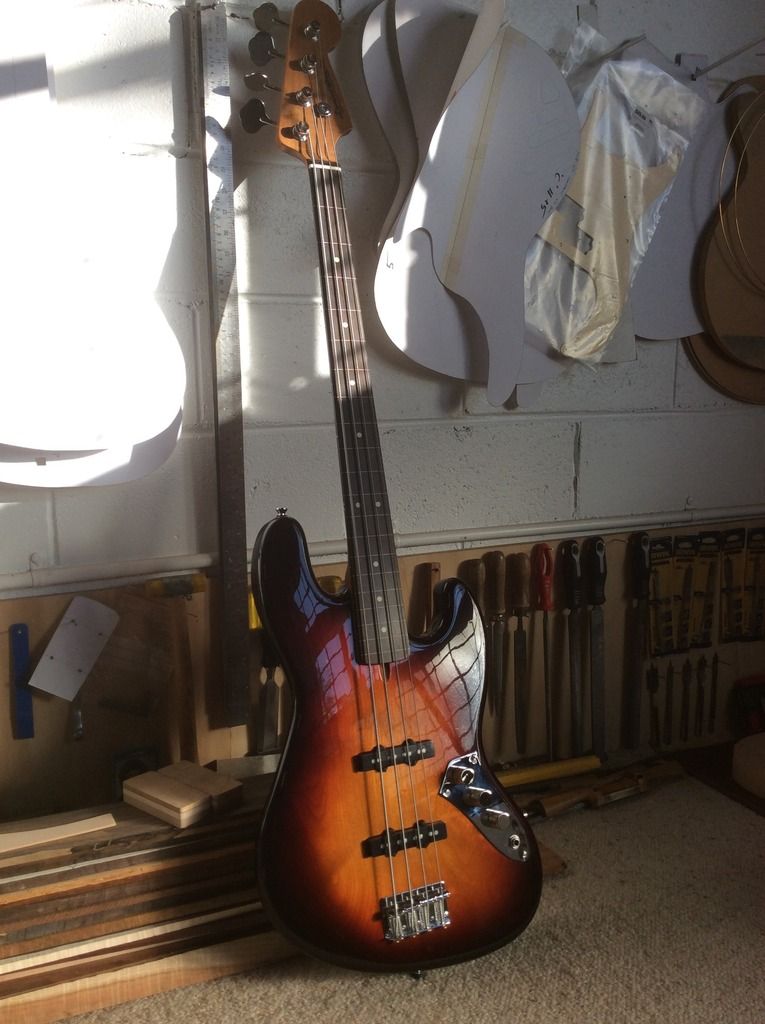 I was going to relic this but everyone said a BIG NOOOOOOOOOOOOO!
Next up the Black P Bass