New Project Bass Day!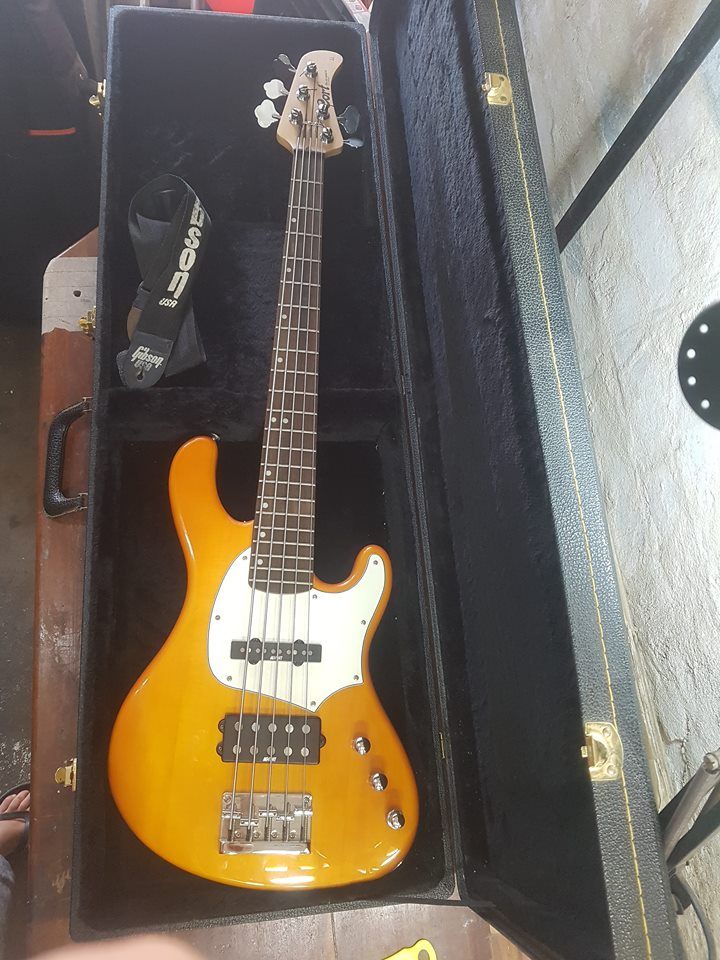 $217. And that included a hard case, and delivery (syd to melb). The bass and the case are in great shape.
Surprised to see an '05 stamp on the neck heel. It looks much newer than this. I guess the owner was a learner who put it aside after 6 months or something. Plus I didn't know the Indonesian Cort factory had been around for that long. (Actually thanks to google, I now know the Surabaya factory has been around since '95!).
Some incredibly good stuff - the machine heads, the fretwork, the compound radius, the satin neck finish, the dual-action trussrod, the neat and accurate wood machining, the bridge-polepieces-neck allignment.
Some unbelievably crappy stuff - the clumsy preamp installation and rats nest wiring, the flake of wood that's actually embedded in the finish on the back, the fretboard extension that fouls on the pickguard so the neck heel doesn't screw all the way down, the tailpiece that is bent upwards and sits 1mm off the body!...
But hey, 200 bucks! I kinda need a 5 string for the covers band, but mostly I bought this to make videos for my channel... and I've got lots of mods and other stuff planned for her...