I thought I'd better post this, as another one came up in ebay.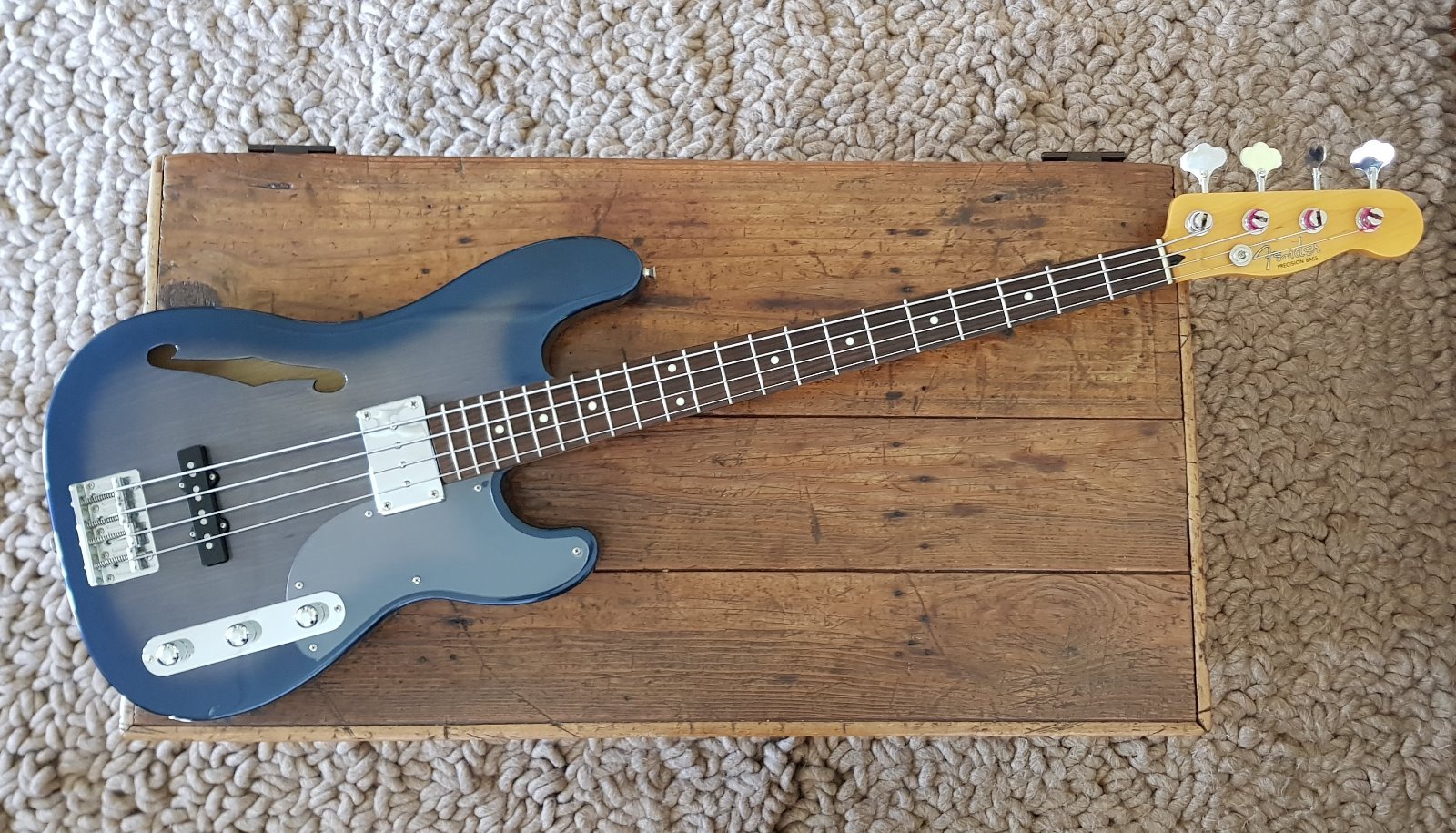 This is the ebay one - mine is exactly the same (but no dings or anything)
Very light, around 3kg
Faultless a finish as a CIJ can be
Lovely thin neck
Solid bridge, string-through option
Pickups:
The neck pickup is *monstrous*! Out-muddies a typical Gibson mudbucker!
The bridge pickup did not appear to be anything special other than what you'd expect for J-type single coil - when played together with the neck pickup, it gave an acceptable tone together - just.
So, on that score it is a one-trick pony, however, I am trying some subtle mods with extra mu-metal around the neck pickup that seem to have some promise of giving a little character to it.
The neck: virtually unplayable live due to too much contrast between dead-spots and overwhelming notes, courtesy of the mudbucker for exacerbating things.
Once again, I have a little experiment going on that appears to provide some relief - I have been able to play it live with a bettering of the two problems mentioned.
So I am say three-quarters the way of where I want to be with it.
I don;t get a lot of time these days to tinker with things, so it has taken some time. Soon, I hope to able to conclude my final 'mods' (invisible), and end up with a super-light player with a bit of character. To be continued.
The MUDBUCKER:
Another quick view - it's quite hollow