I'll start this one -
I've recently been recruited to Night Radio who will be playing at the Excelsior Hotel at Glebe (NB NOT in Surry Hills) on 14 December. Here is our myspace:
http://www.myspace.com/nightradio
. Don't expect funk or rock for this one (we save that for another incarnation).
Here's a recent photo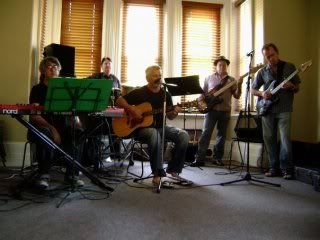 Anybody else doing gigs? Let us all know!