Purchased new from Better Music in Canberra by myself in 2007
This was my main player for many years and due to this it is definitely more in closet classic condition. I really tried to look after this bass but due to the Nitro being so fragile it has sustained numerous marks from being played/gigged extensively. I have tried to document all the marks in the pictures below.
I wasn't convinced I was going to be blown away with a CS bass, but the feel and playability of these is outstanding.
All case candy including certificate, retro strap, and lead included. Also ashtrays, thumb rest etc. Forgot to take photo, and can do if required.
This is only for sale to fund something I have seen and will be withdrawn if said item is sold or withdrawn.
Will box for shipping if required. buyer to organise and pay for own shipping. I am flying to Sydney April 7th so can bring with if there is a buyer interested.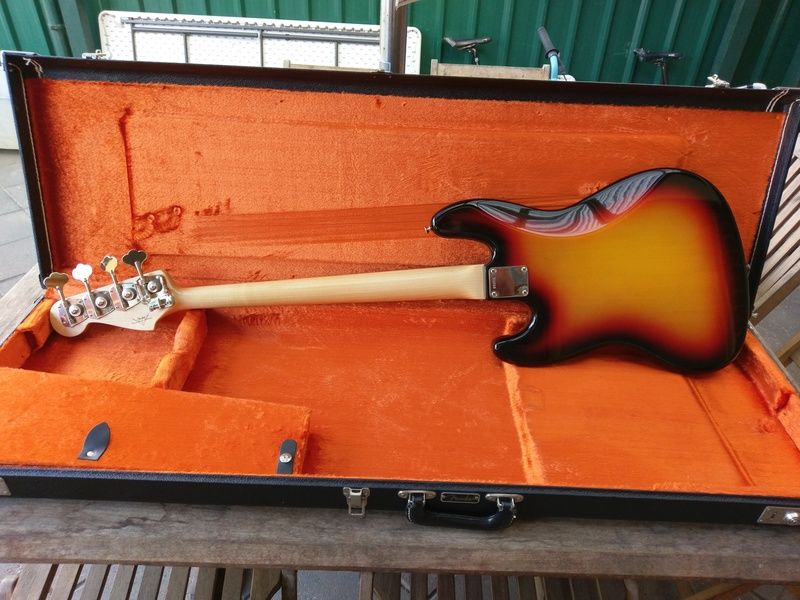 Buckle rash
Damage/marks from wireless on strap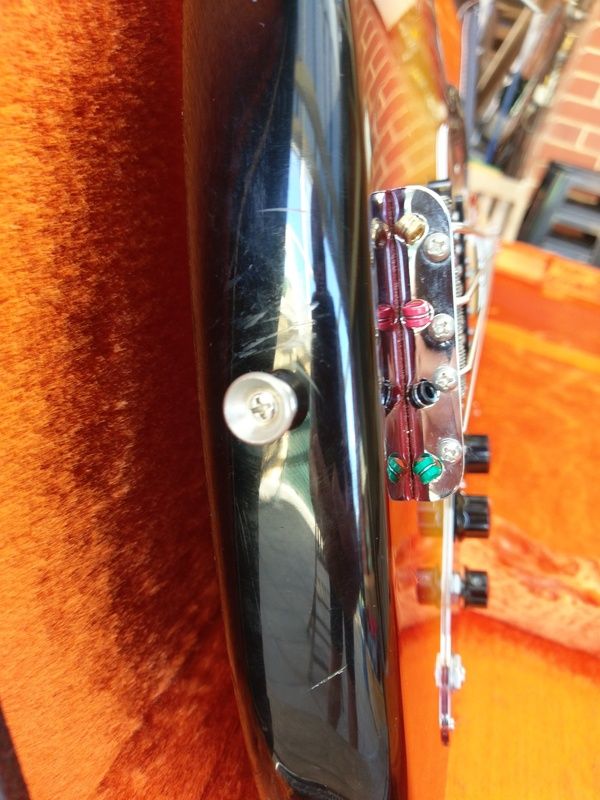 2 marks on top radius of body, and one small impression on face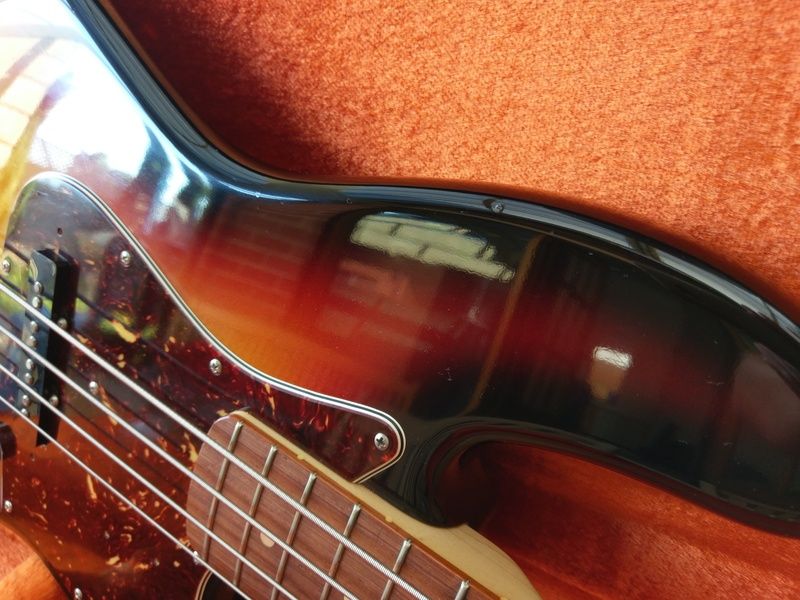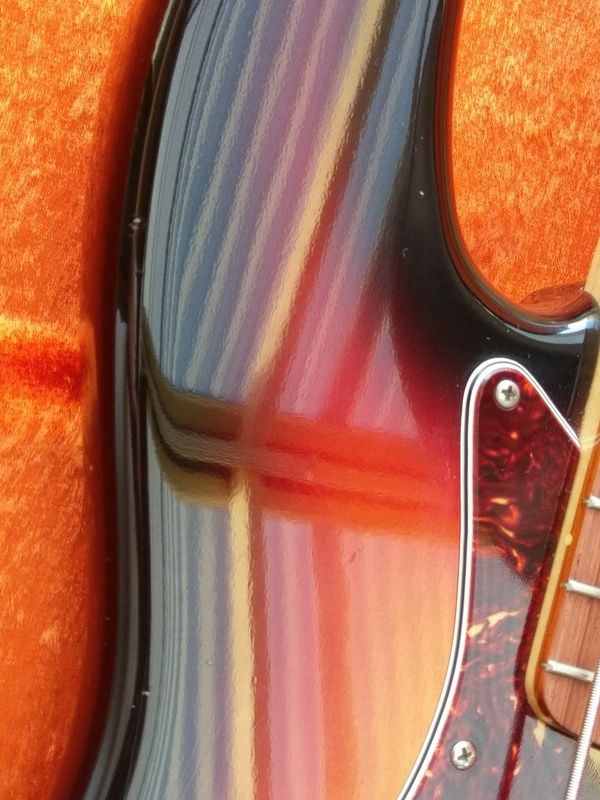 Impression around bridge from the ashtray cover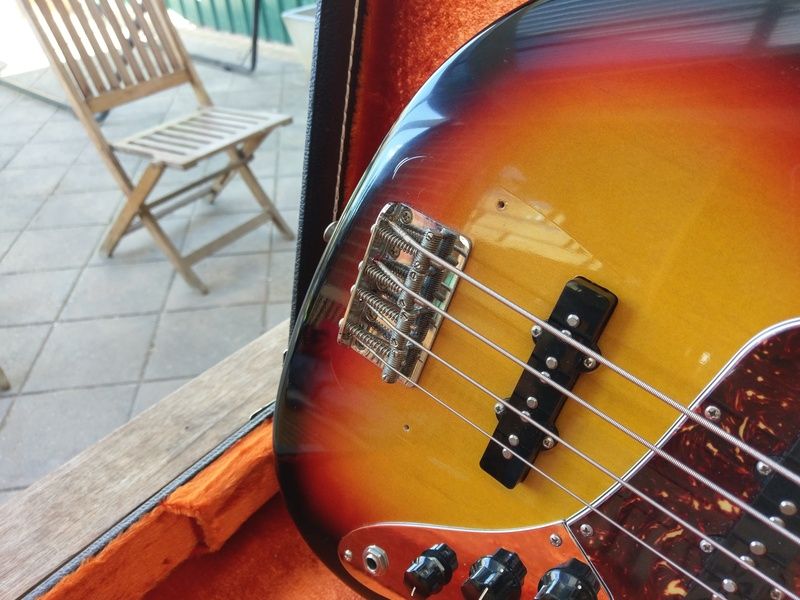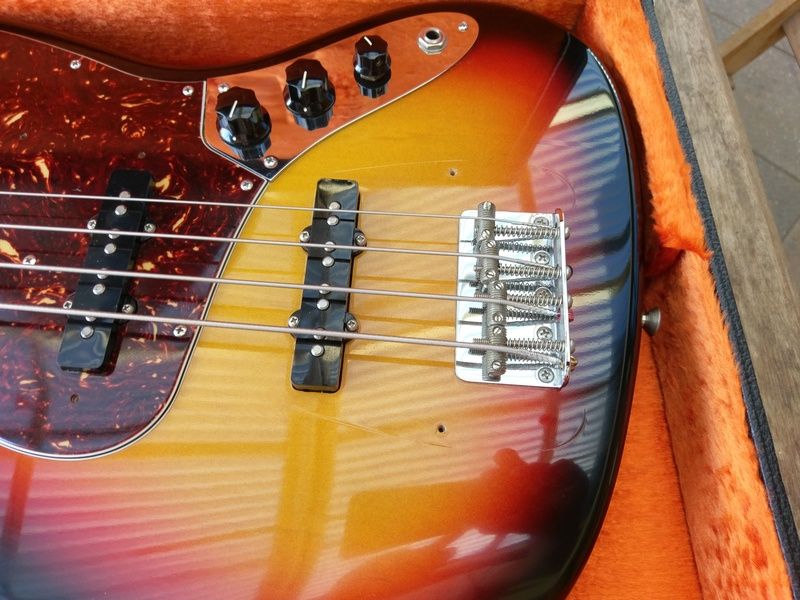 Hipshot drop tuner will be removed and original tuning key refitted
Minor cymbal marks on end and underside of head