Woodwork: Multilaminated Maple/Wenge 7 ply set neck, Gaboon Ebony fingerboard, Mahogany body core with a Redwood burl top and back separated by layers of Wenge veneer in between top/back and core, redwood matching headstock plate
Electronics: This one will have 2 dual coil Jazz pickups made by me, wooden covers with exposed poles, 2-band preamp also a piezo pickup with its own 2-band preamp too.
Bought a block of Redwood burl which I had resawn, the result was 5 plates, 4 used for the two bookmatched top and back and the spare one for the headstock and electronics cover.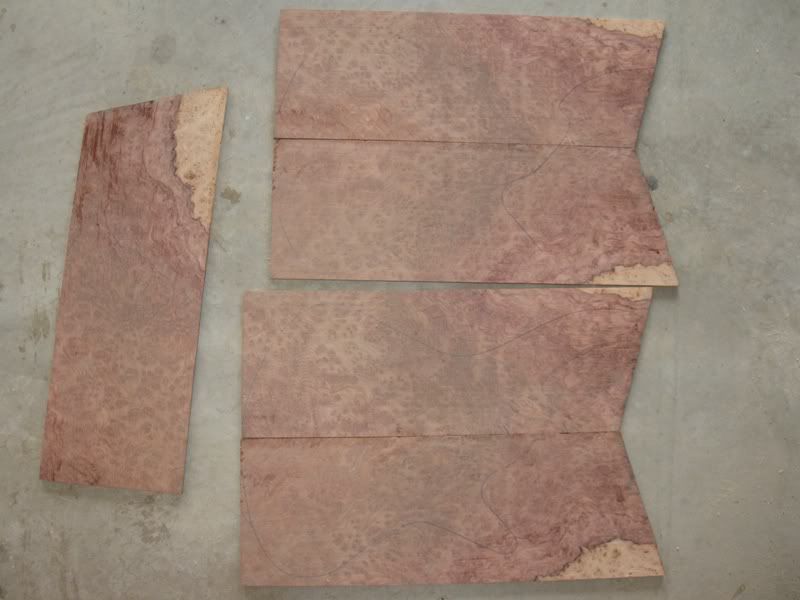 Bookmatched top being glued to each other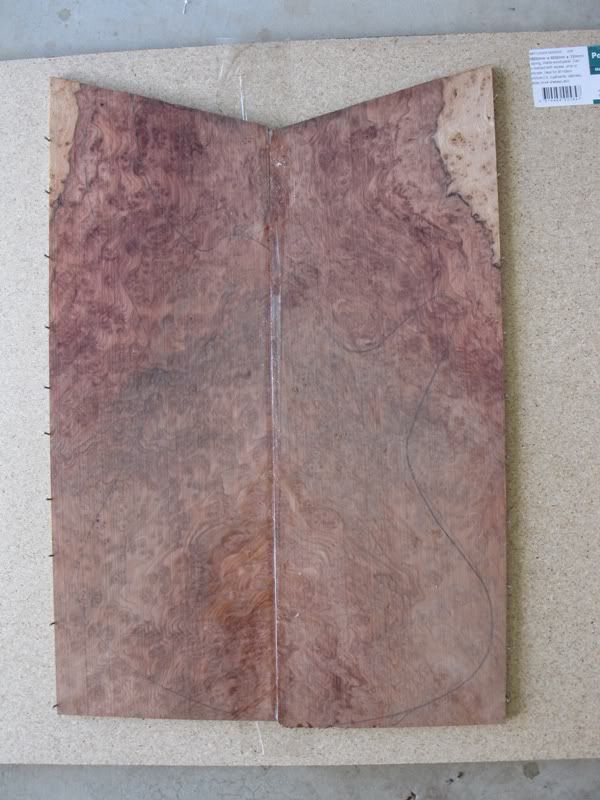 The 7 neck laminates...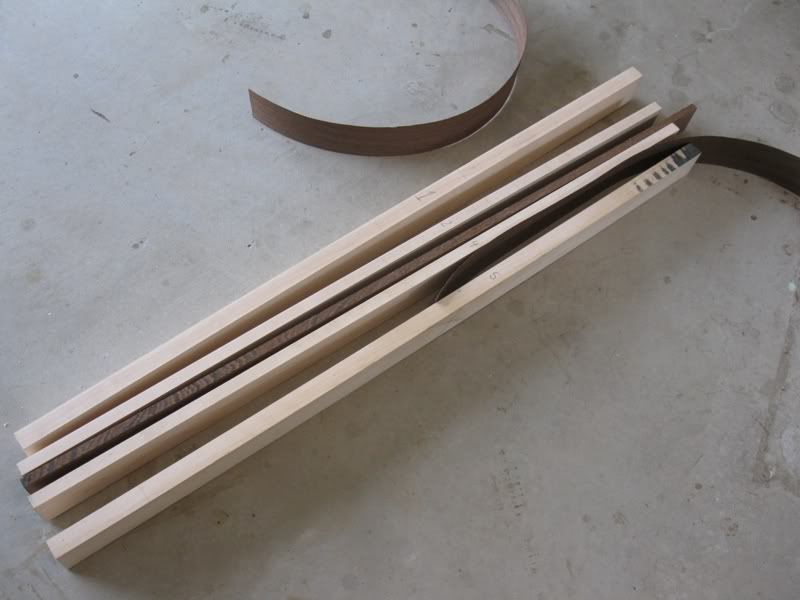 ... being glued together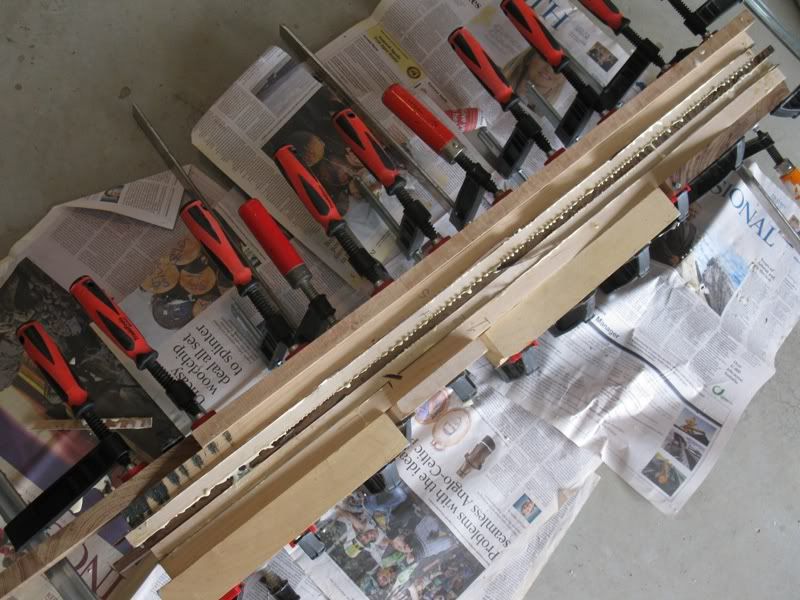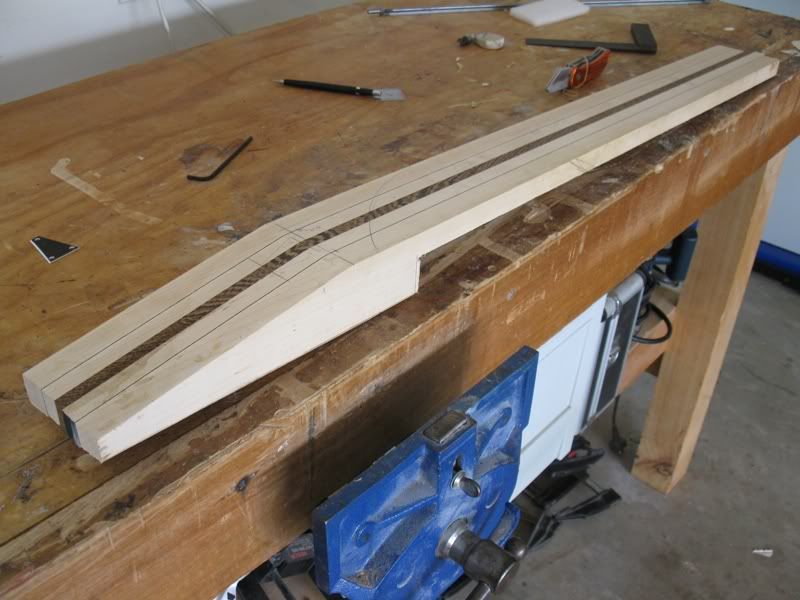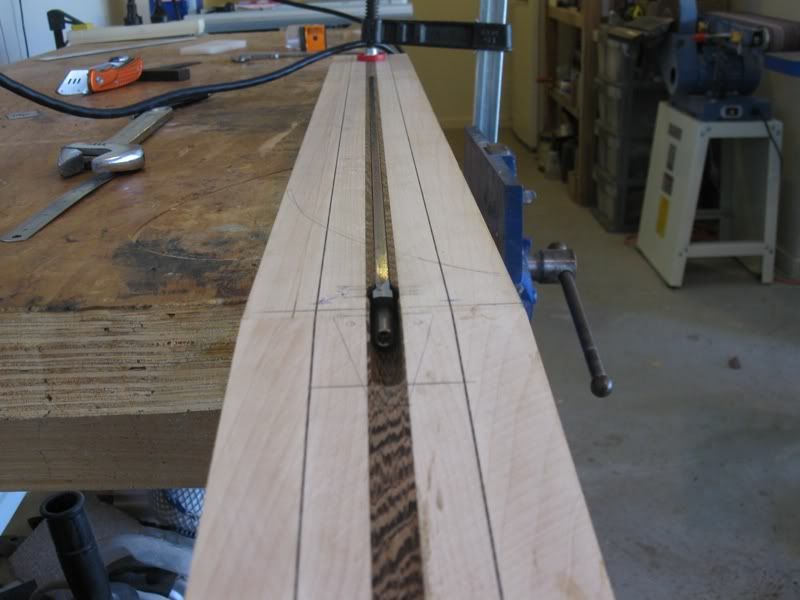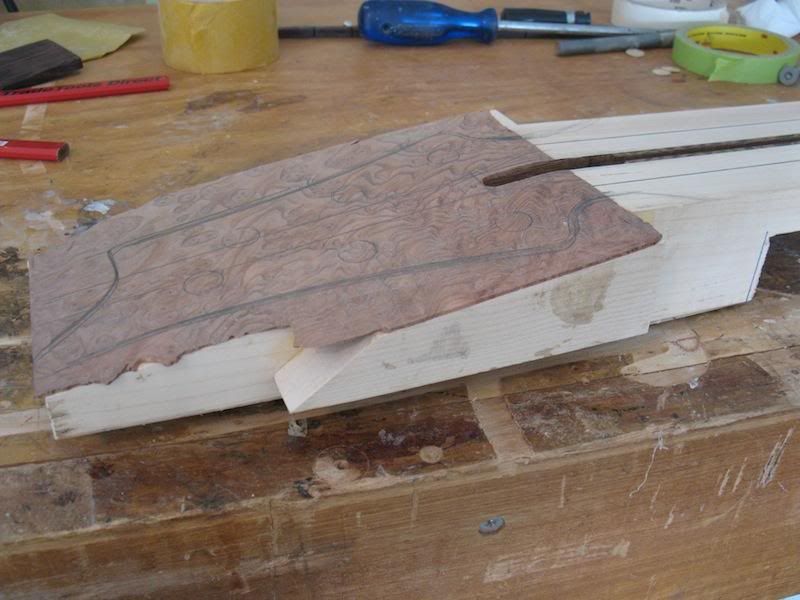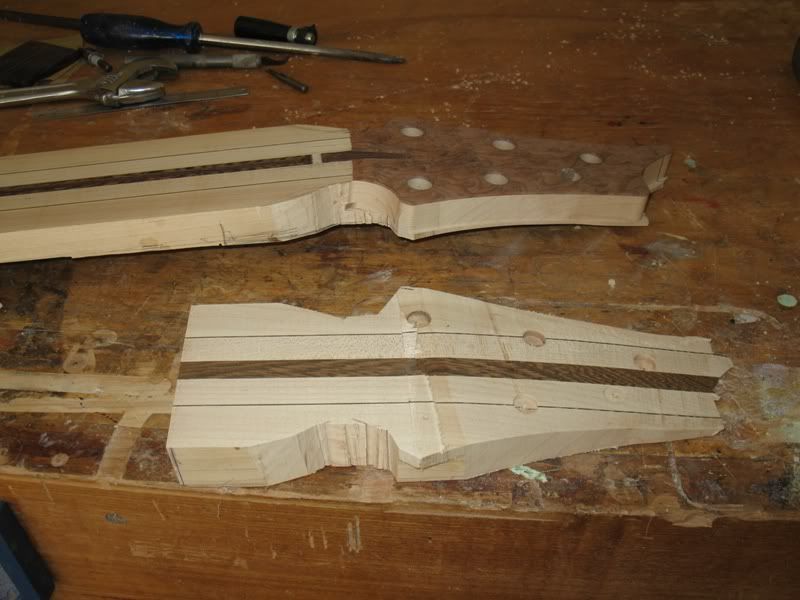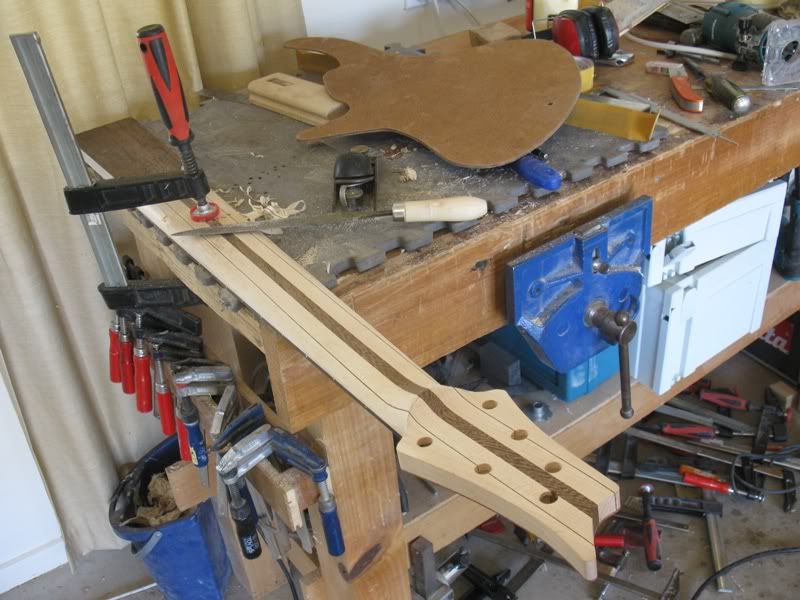 Mahogany blank being glued together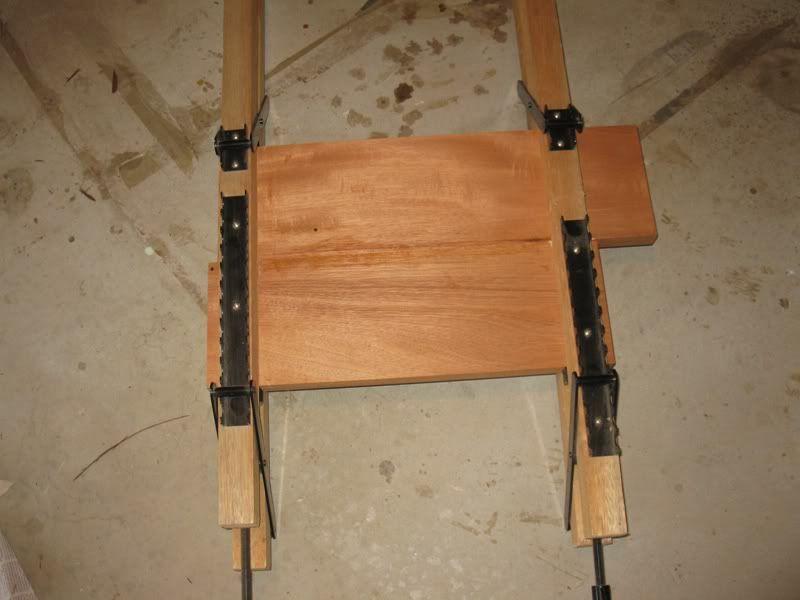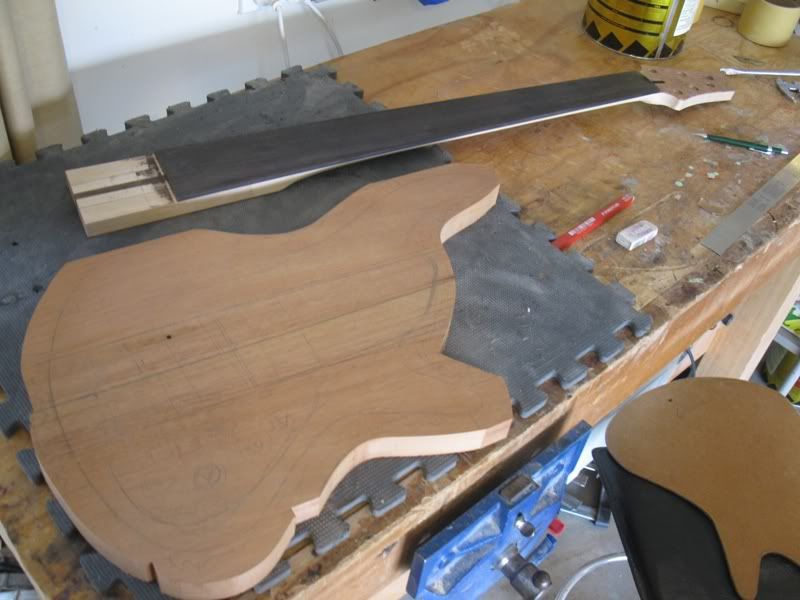 Lining up the neck to the body to rout the neck pocket, the maple boards on the side will be used as guides for the router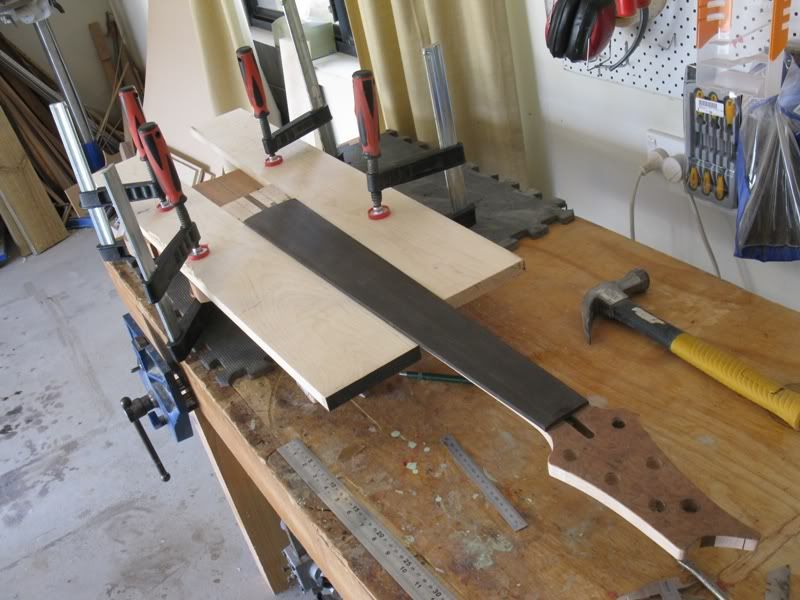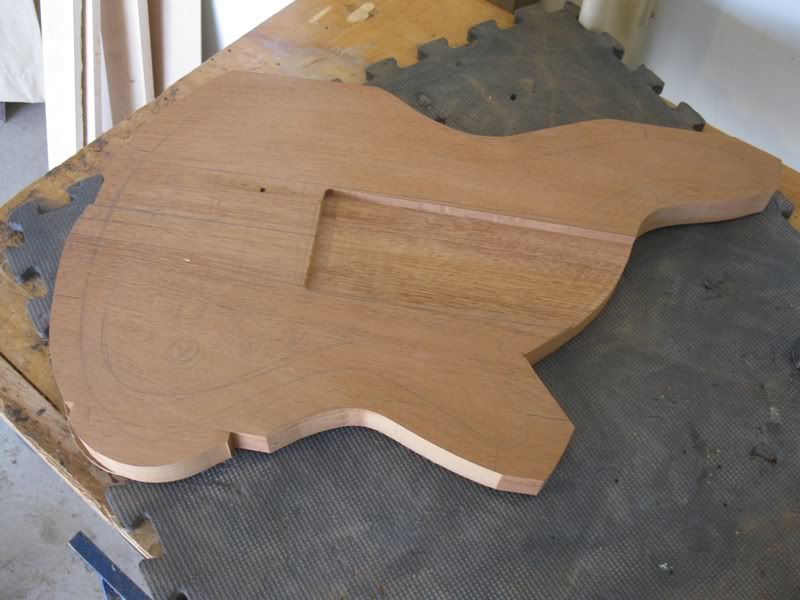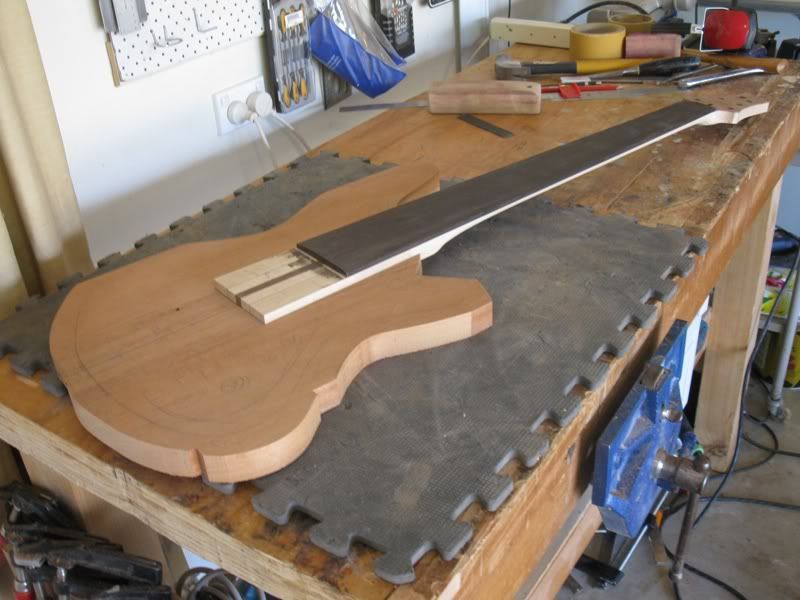 The tenon has be cut flush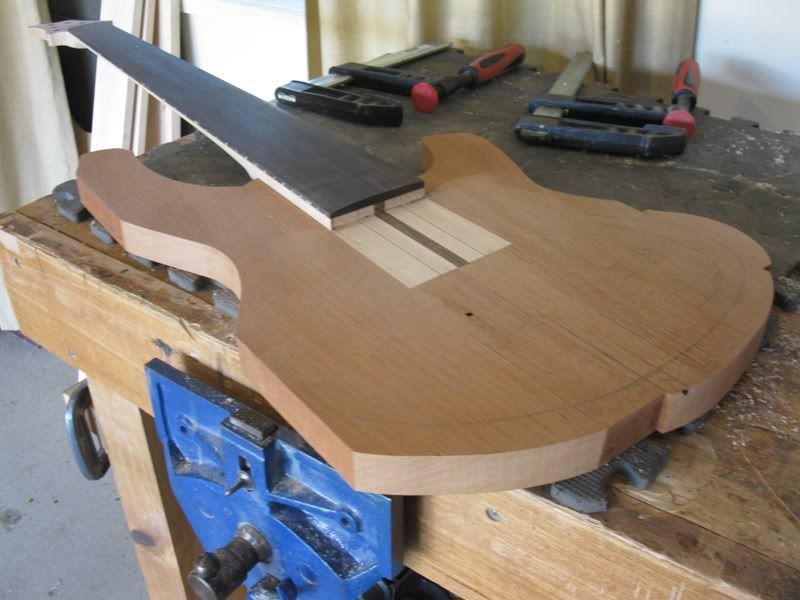 Lining up the top with the body core to cut the neck pocket in it, the top is pinned down to prevent any movement, in this case with 4 alnico magnets I had lying around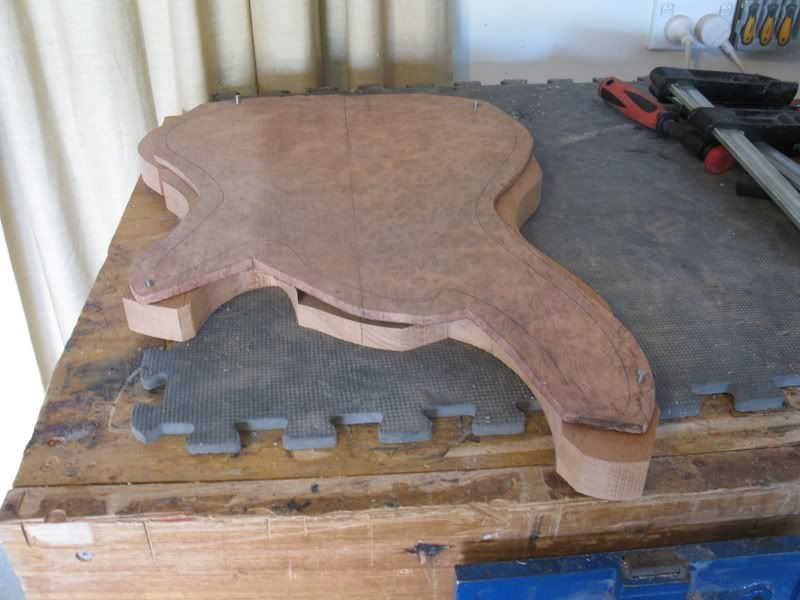 The lines where to cut have been marked on the top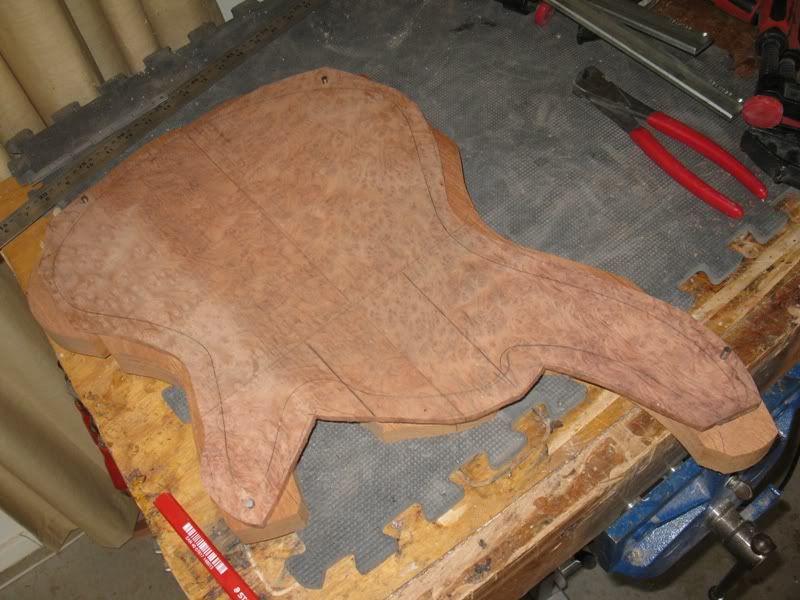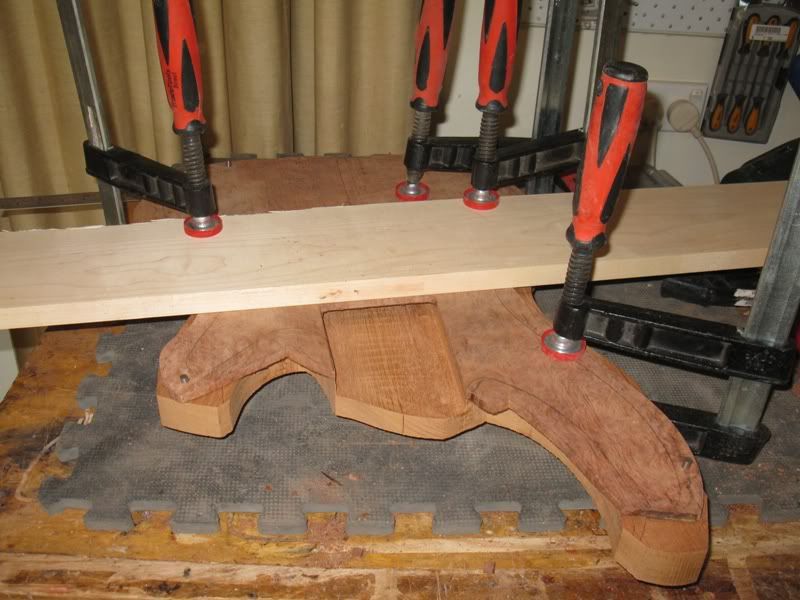 It fits!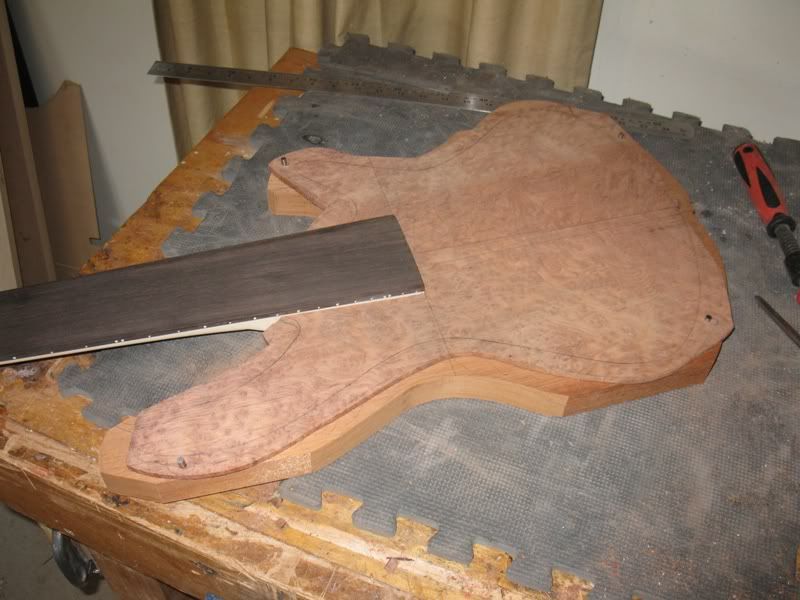 That's it for today