Up for sale is a 5 string Jazz bass, its currently 3/4 done. It's essentially a stock instrument made for selling once done. The neck was originally for 020 but I made the stupid mistake of drilling the tree hole in the wrong place, d'oh!
it's now plugged but you can see it, that means this bass is only available as a solid colour with matching headstock. Check out all the colours available on my Fender Custom Color thread.
Specs:
Chambered Swamp Ash body
Maple fingerboard with black dots
Nordstrand NJ5 pickups
Dunlop straplocks
Nordstrand vintage bridge
Hipshot Ultralite tuners
Lightweight foam hardcase
EDIT:

Painted in Candy Apple Red with mathching headstock
60's bridge position
Your choice pick-guard
Aguilar OBP-2 preamp
Bass will be available for shipping on July 22nd, come and try it in person at Sydney GTG on July 21st
Price shipped within Australia, passive = $2150
Active with Aguilar OBP-1 or OBP-2 = $2300

I know it looks totally naked without all the gear on it so here's a pic of the body with the stuff on it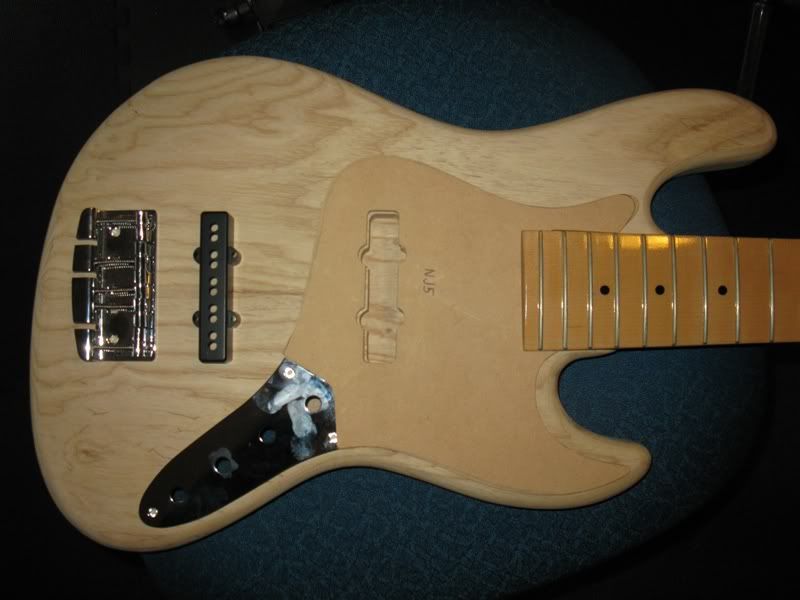 Just picture it with your favourite pickguard and favourite colour. Awwwww Yeahh!! Sweet!! I can just picture that baby
If this doesn't sell in advance i'll likely finish it however I feel like and offer it for sale once done.