Yes you read that right, here's my very first guitar build. Not to worry guys I'm not switching to the dark side yet
Chris emailed me last year and asked me if I would be interested in taking on this very orginal project, he thought a bass builder would be probably more interested in building his guitar than a guitar builder would. You see Chris has big hands, shockingly big ones
and we all know how freakingly tiny guitars are. As a matter of fact I got more interested in this build once Chris sent me some photos of him, check 'em out.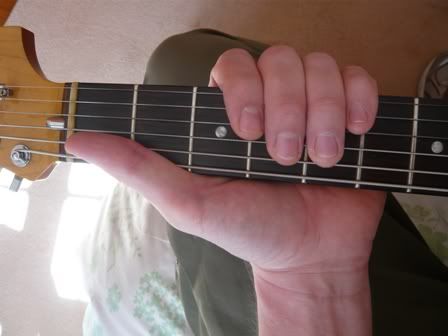 The cool thing is he had done quite a bit of research on this custom guitar he wanted. About a decade ago he had another luthier build him and extra fat guitar which he's been using as a main instrument since, so he knew exactly what size nut, bridge, neck thickness etc... he wanted. He had decided this guitar would be an explorer type build and sent me a big pile of paperwork to read with all his toughts on the build and drawings/plans of pretty much all the sorts of explorers out there (Gibbies, Alembics, Deans etc...) with notes on how to design the body. I was quite impressed I gotta say
never saw anyone put so much energy into their custom.
Some of the specs of this guitar, just as an example, 28mm fat neck all through the length(normal is 19-24mm), 53mm nut width (6 string bass size
) and the idea was to have good access to the higher frets. So I googled up a lot of pics of different explorer types out there and we fell more into the Alembic Spyders which he really liked as a style and actually preferred to have a similar look as them, timbers-wise. Then I found this one pic of two Alembics on the net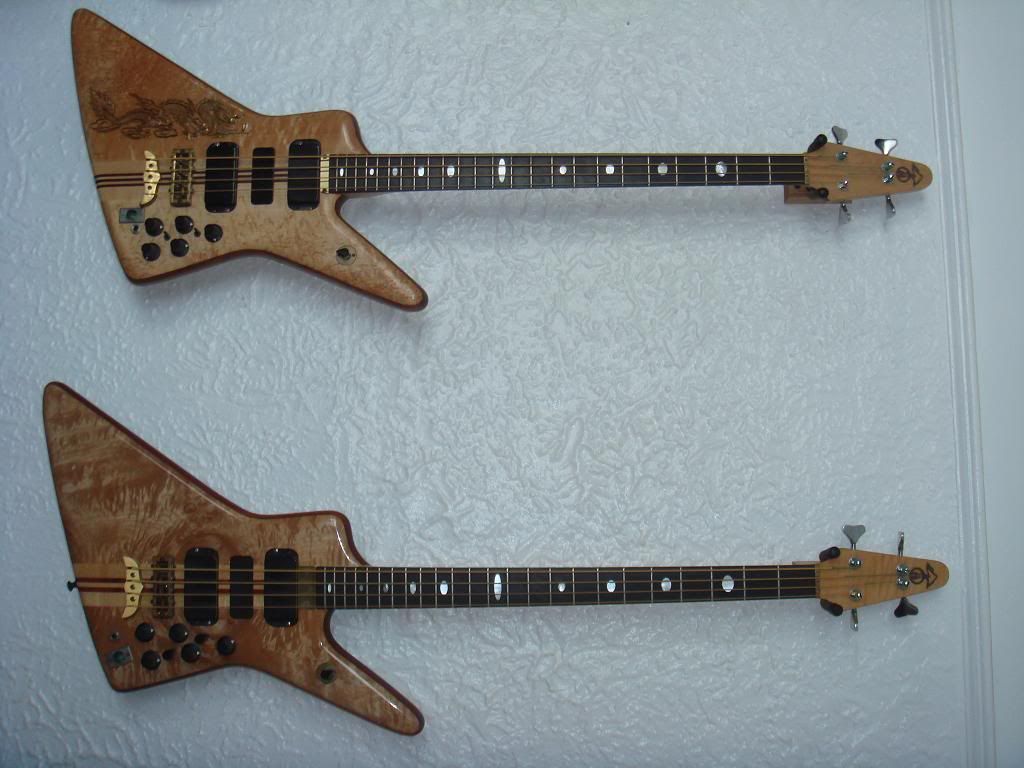 What struck me was the difference in upper fret access from the horns, the lower one was pretty much the inspiration in designing the upper fret access area. So after several weeks of work and throwing ideas and designs back and forth we agreed on this design.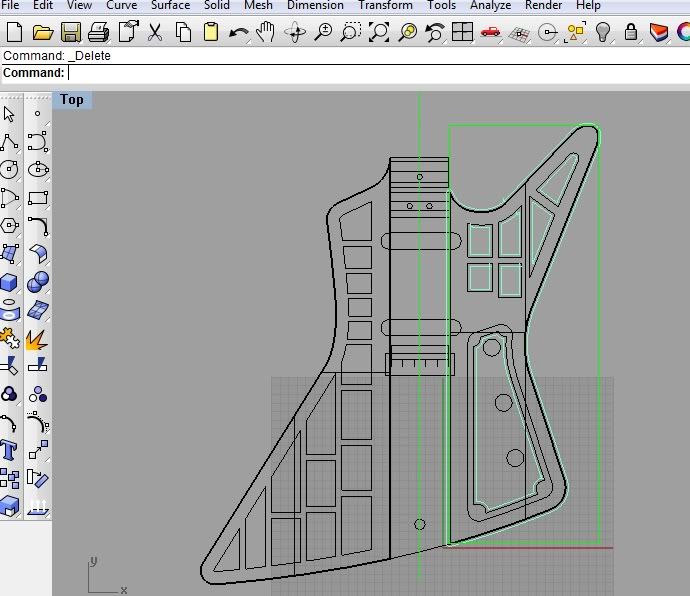 On this drawings is actually three different templates, the guitar is a neck through body, one of the templates is the full contour of the guitar, the other two are the top and lower wings with the chambering for the wings.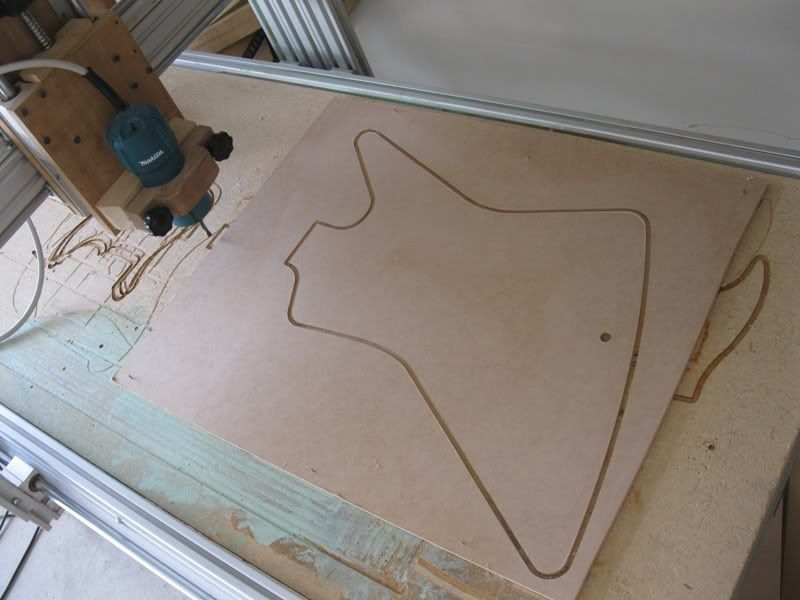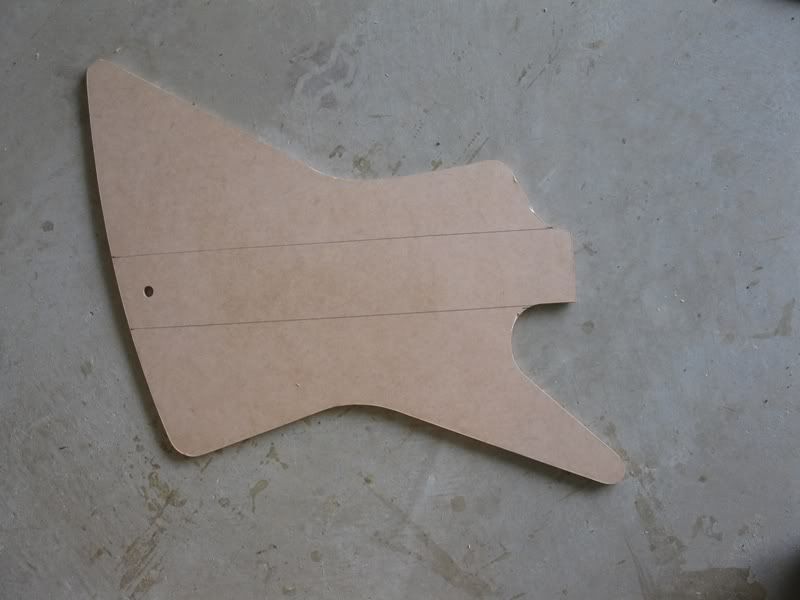 Under here are the pieces for the through core, Rock Maple, Purpleheart and Wenge veneer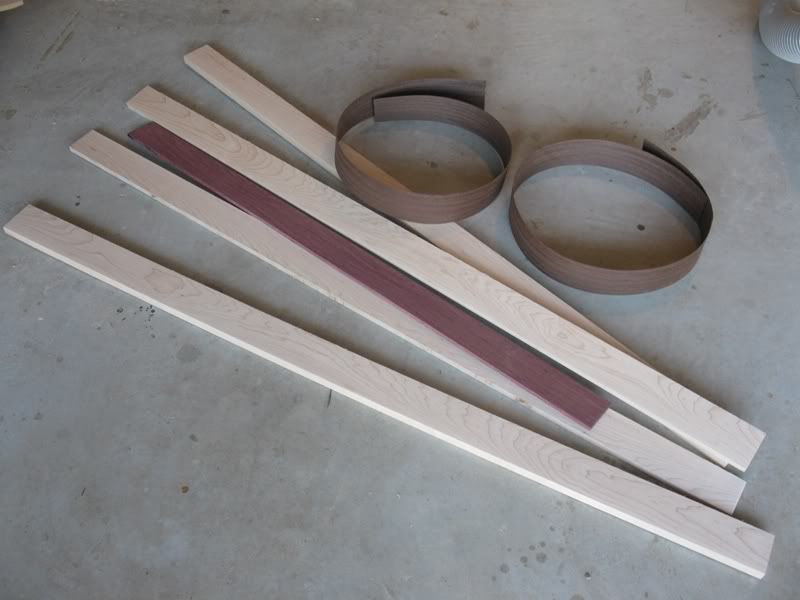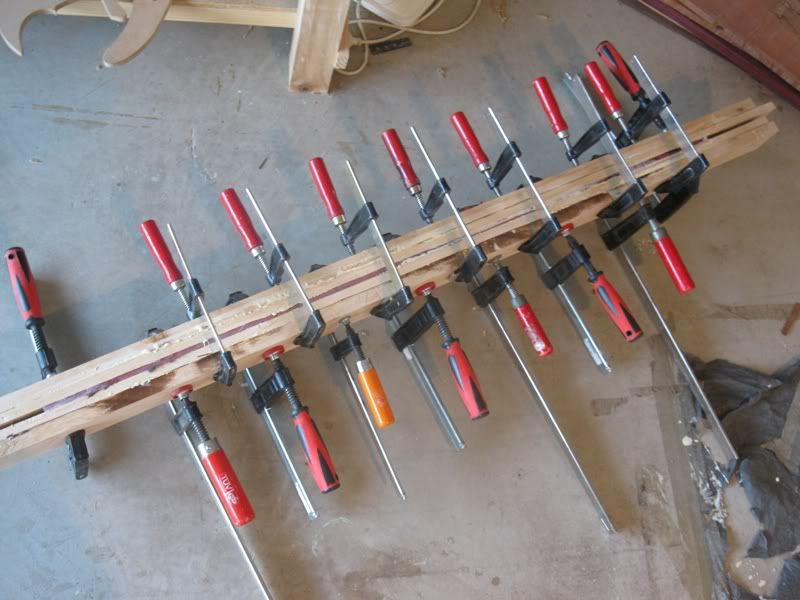 and the Macassar Ebony fingerboard blank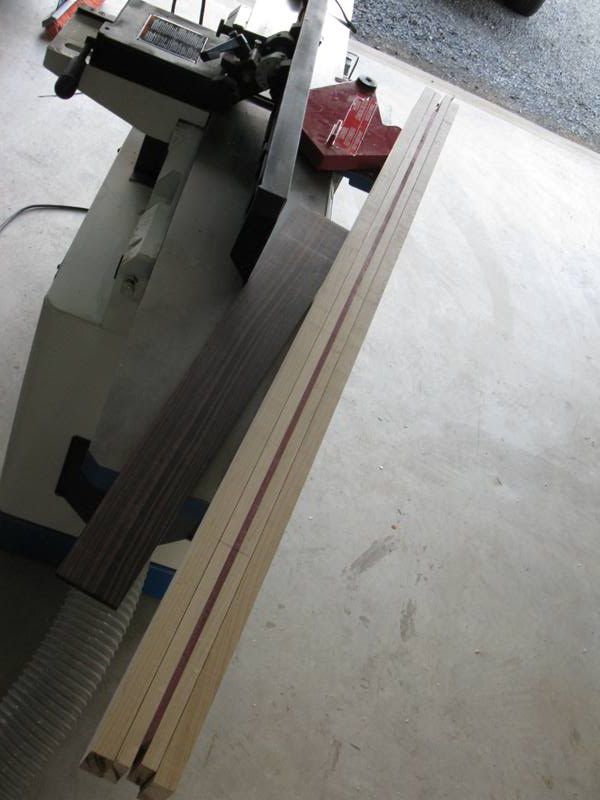 Walnut wings gluing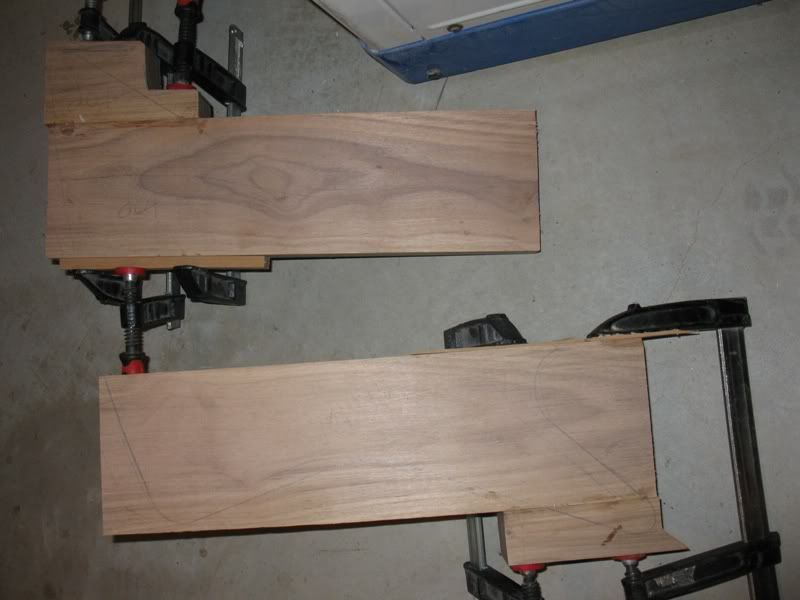 and the Spalted Ash tops for the wings, stay tuned for the rest of this build