That one was an interesting project to build as I didn't know that much about these basses before. There was quite a bit of research needed to recreate it and a few hard to find parts to source. The two control plates for Bass VI's aren't produced by Fender anymore. They only make them through the Custom Shop and per order. No Fender part dealers can access them.
Luckily, I found the offsetguitars.com forum where a few of the guys on there have built Bass VI's and have had custom parts built for them. I was able to source the two plates from one guy and the 1" bass VI bridge from another, to top it off I was able to find a very accurate CAD plan of one so that saved me quite a bit of work designing it.
Here's a pic of the two custom plates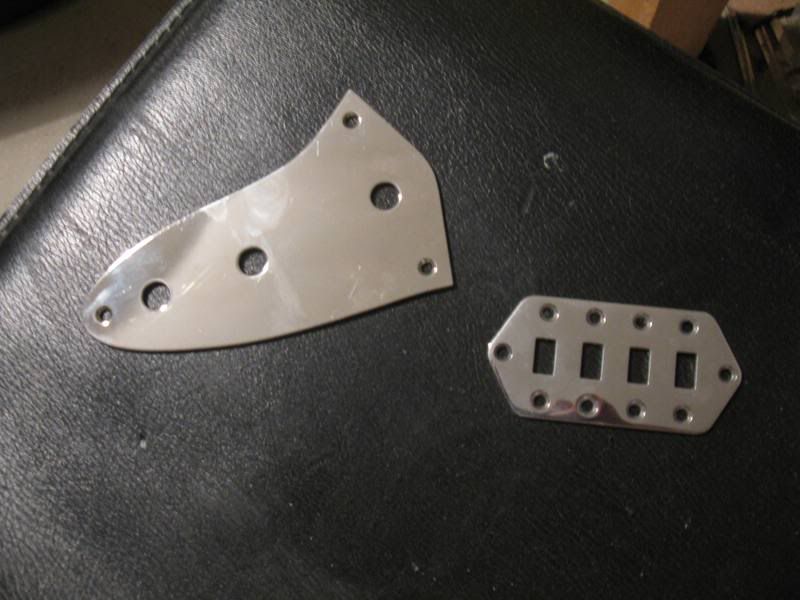 The plan came as an Adobe Ai file which I could import easily into Rhino 3D, once in there I could just copy and paste the curves I needed into the separate templates required for building the bass. Undere here is a screen shot of Rhino, in the centre is the drawing as it came and under it a copy of the pickguard curves all attached into an object together that I used to make the pickguard template. At the left is the new neck template, started from the existing plan neck but headstock changed to mine.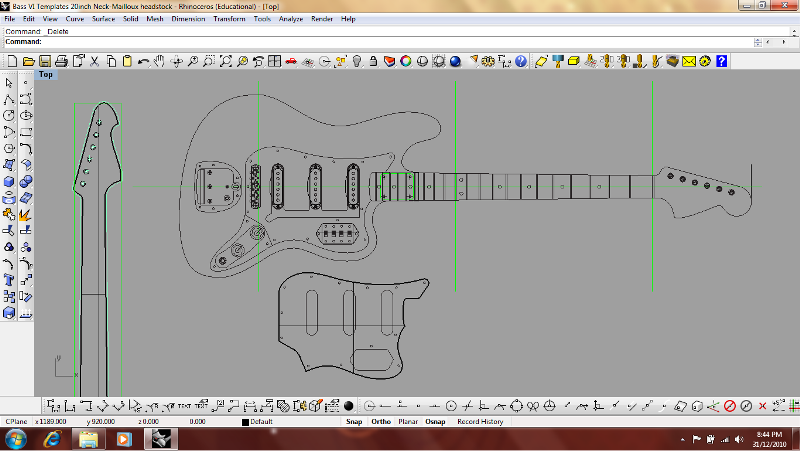 Once all the drawings are ok, I add toolpaths to them with MadCAM which is a CAM (Computer Aided machining) software that creates the toolpaths for the cutters of my homemade CNC and then cut the templates out of 3mm thick MDF.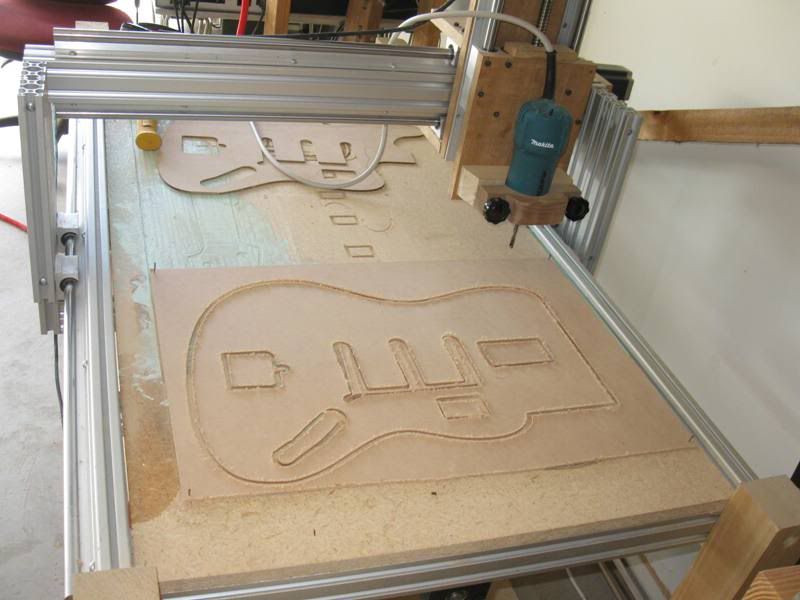 Here are the 4 templates I'll need to cut the bass. The funky body looking one at the left is specifically for cutting the neck pocket easily. The main advantage of CAD and the CNC is that I can make sure that all the lines line-up and are accurate before I start routing the body. I know this way the neck will end up straight. Thats a major advantage as lining up the neck is one of the hardest parts of the build.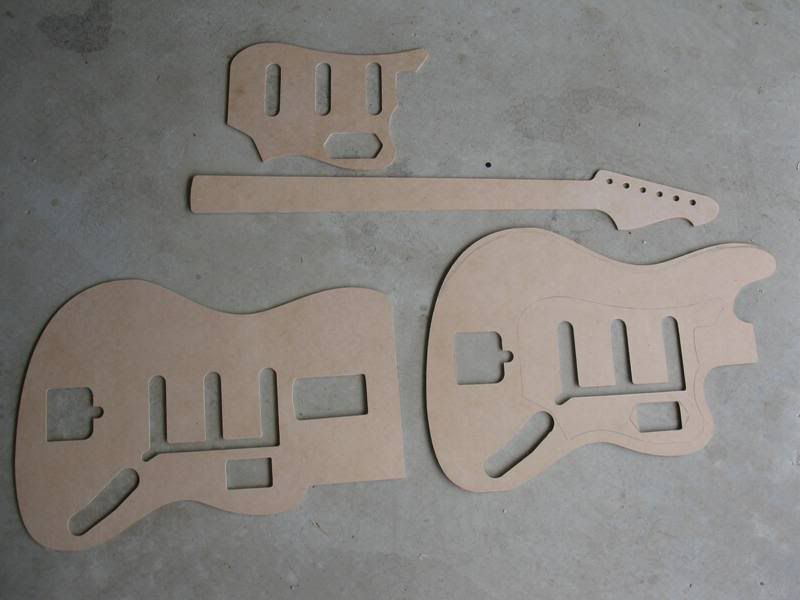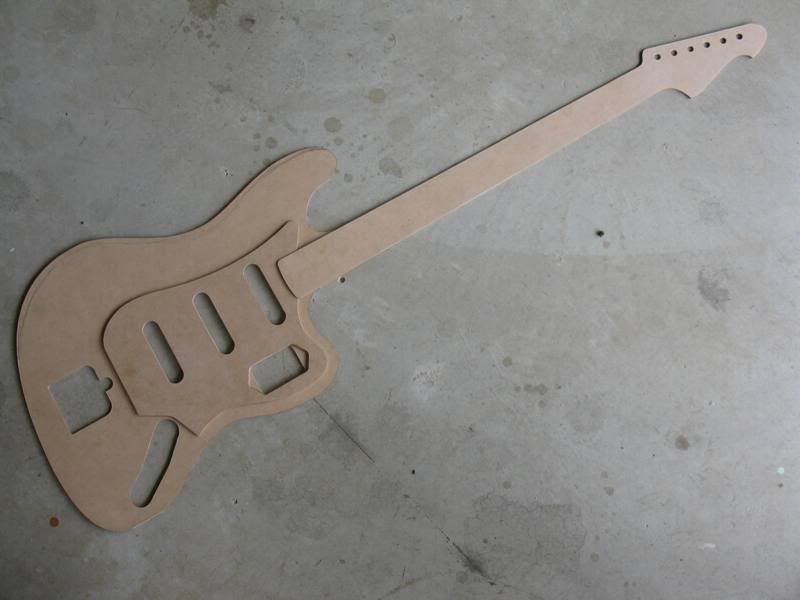 Body template stickied to Swamp Ash body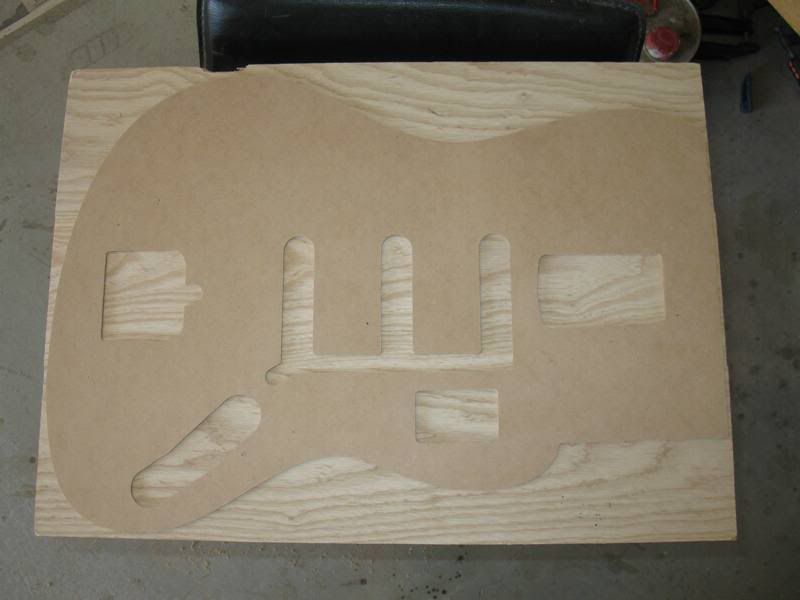 Routs done on body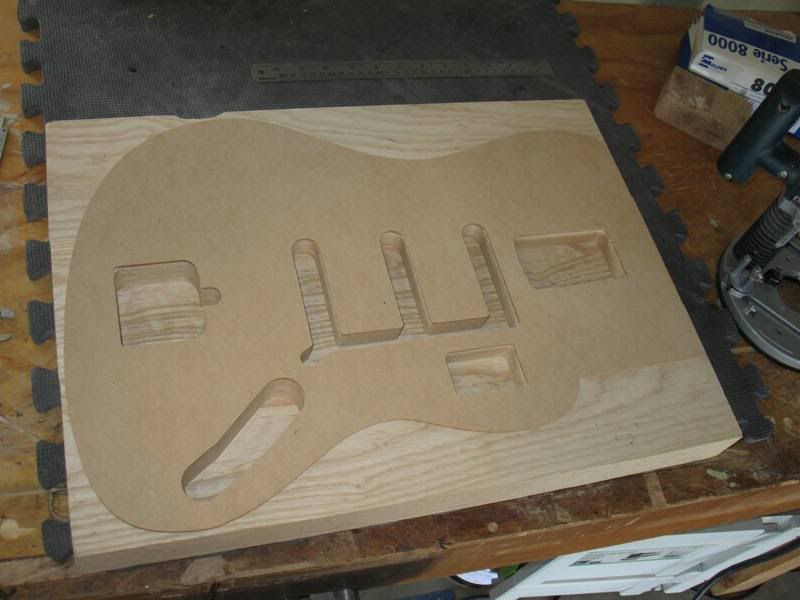 A bit of bandsawing goin' on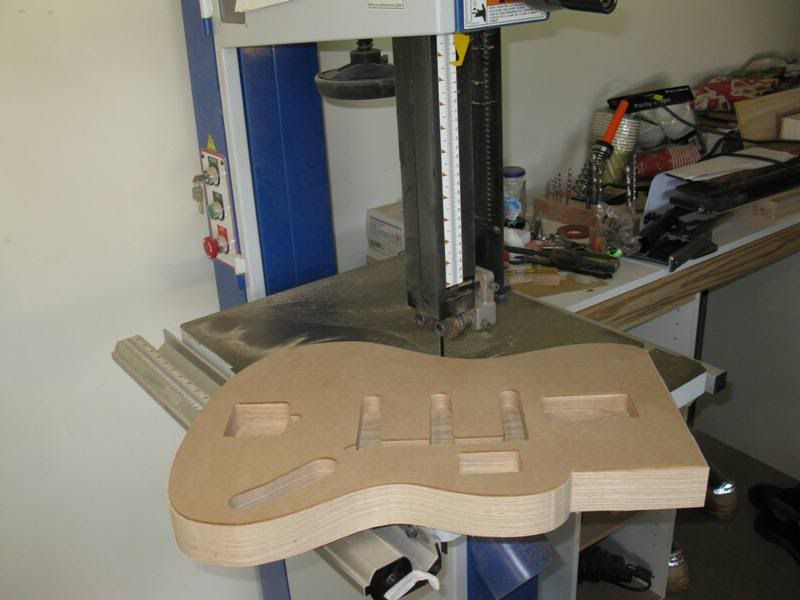 Corner edges done on the router table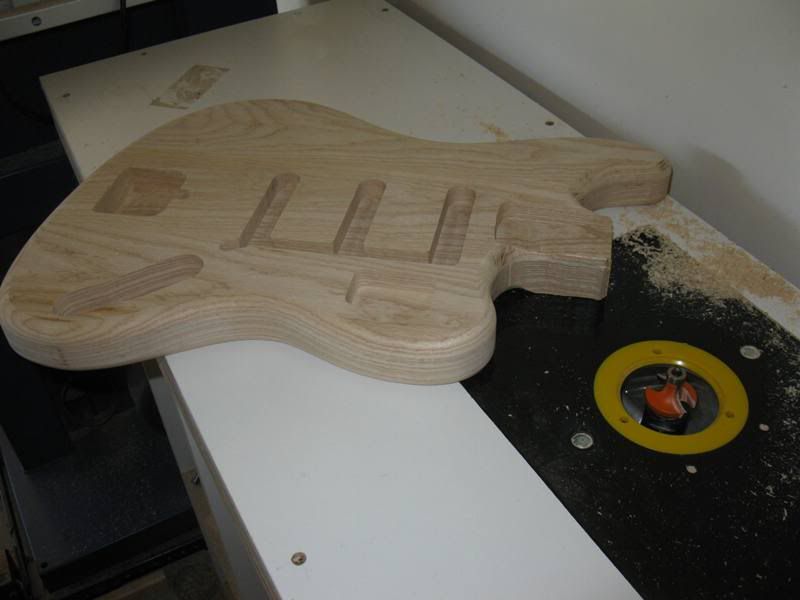 And a pic after the arm rest and belly carve done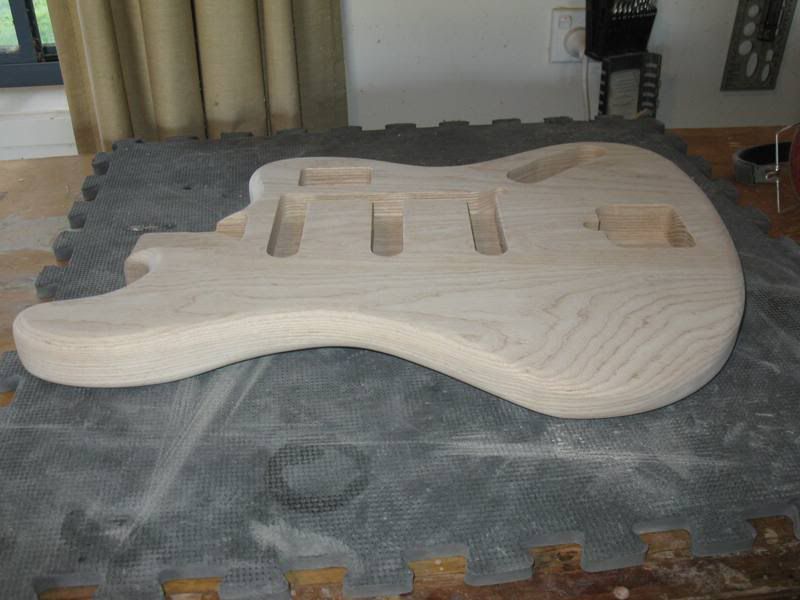 more to come in the next several days