I've mentioned this bass in a few other threads, I might as well show it here.
If I remember correctly I started this bass in March 2006. I started this build to try different building techniques I hadn't done at that time. the goal was to sell it once it was completed to finance more builds and tools. It still is for sale whenever it'll be done. Most likely this late December.
The build has been going on so long because of its lack of a byer to start withand also because I ended up getting a couple of custom orders in at that time. Paying orders obviously go out the door first.
So here goes, here's all the timbers for it:
-Spalted Quilt maple for the top, back and headstock veneer
- Brazilian Mahogany body core, this is the lightest piece of mahogany I've ever seen, this bass will be a featherweight
- Wenge and Ash veneer
- Cocobolo Rosewod fretboard
Appart from that, it will have:
-Aguilar OBP-3, 3-band preamp
-Two dual coil Jazz type humbuckers
-Gotoh tuners
-Hipshot bridge
-black hardware
Here's the neck blank with a maple plate, these two part form the scarf joint, next pic, gluing the scarf joint.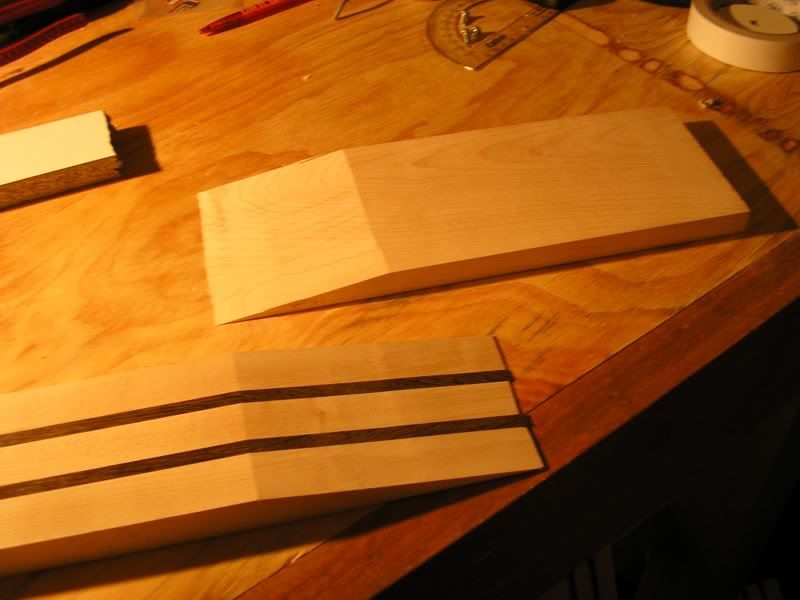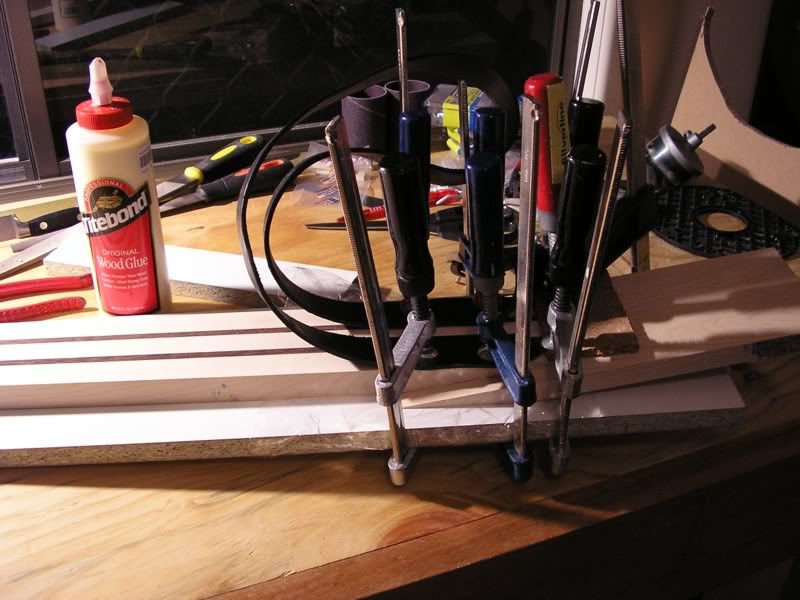 The back was cut to size and the hole for the electronics cut out. Next pic, shows a different layer of the same piece of timber. That piece was used to make a continuous cover for the electronics cavity. 3rd pic, the cover cut out and inserted in the cavity.