This one is for Peter up in Cairns, he's a return customer having had #020 built for him several years back. Some of the features of that original bass didn't come out as he liked, mainly the addition of the MM pickup in the bridge position so he's sold it since then. To make my life much easier (thanks!
) he's asked me to build the same exact bass but without the MM pickup.
So specs are:
- Rock Maple neck and fingerboard
- Chambered Swamp Ash body and plain top
- Black dots on fingerboards, extra large 4mm dots on side of fingerboard
- Sadowsky hum-cancelling J pickups and preamp
- The bass needs to be around 8 pounds (3.6kg), last time I got it at 8.1 pounds, this explains the chambering and plain top.
So to start with I pulled out a fretboard blank and marked it out with my templates to help me cut the fretslots where I wanted them.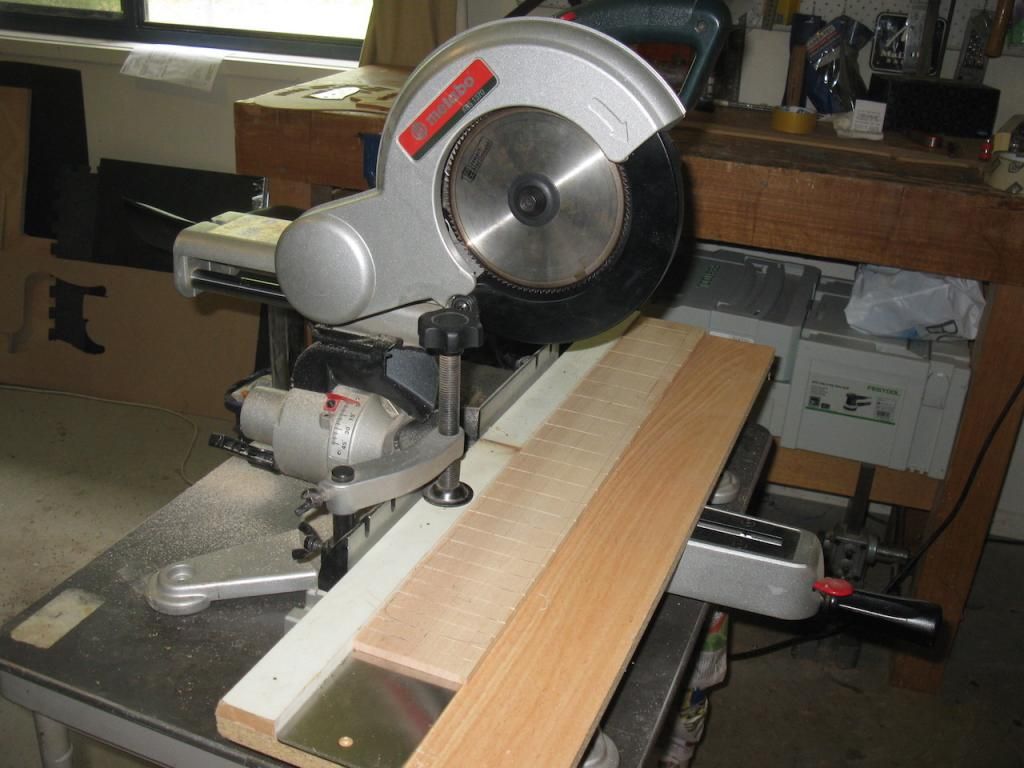 Marked out the neck blank and used a fenced router to cut the truss and carbon rod slots
Double sticky tape the template of the rough bandsawn neck to rout the profile flush with the router table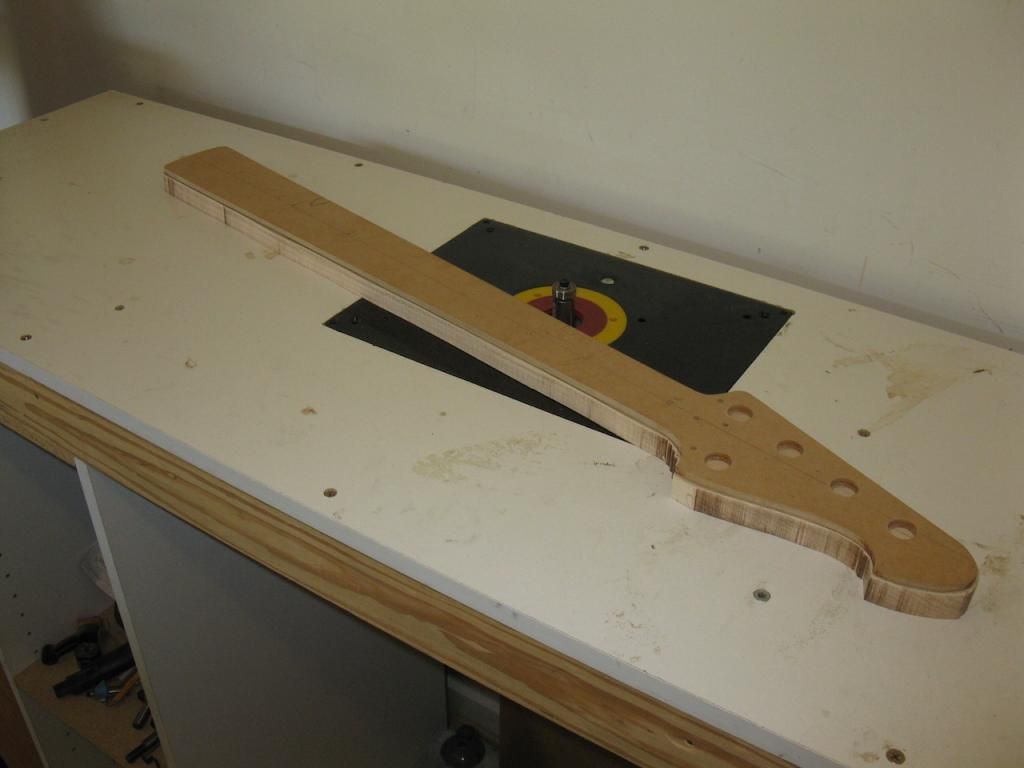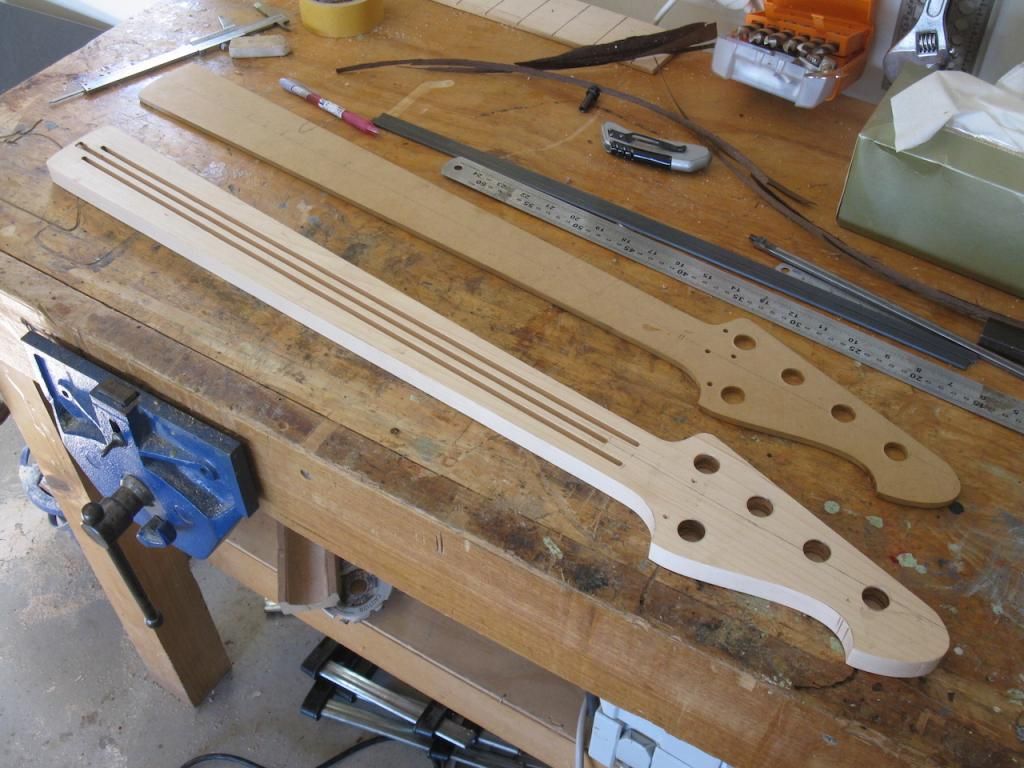 Once the fingerboard got glued on and the sides routed flush I drilled the holes for the black plastic dots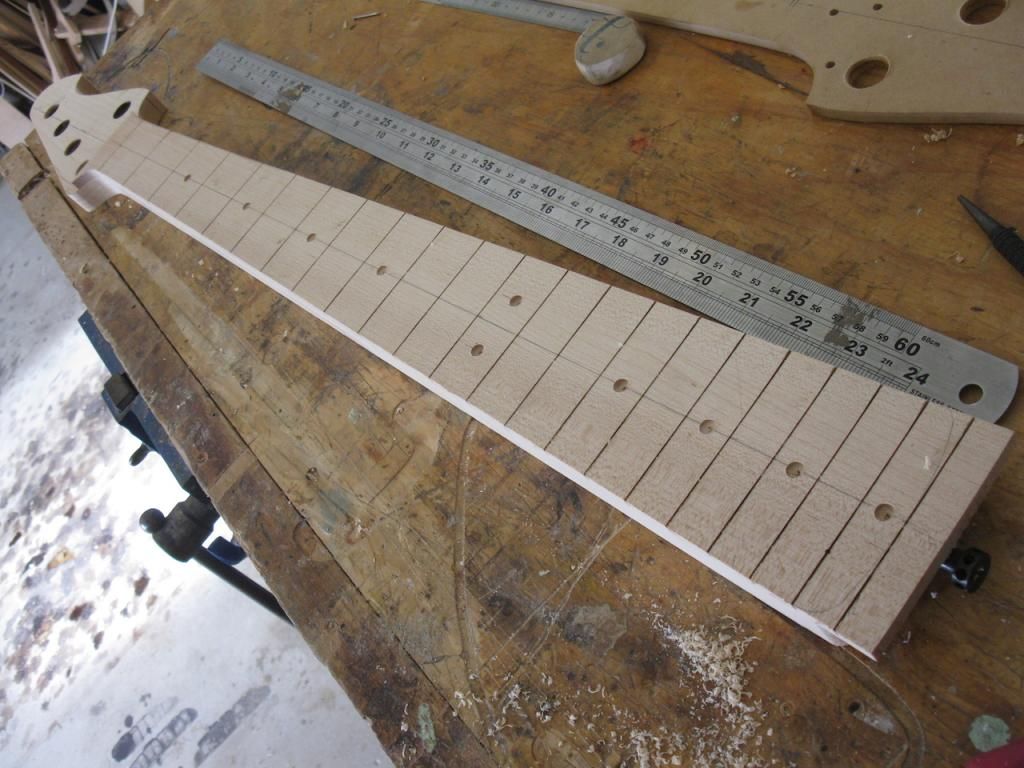 Sanding the fingerboard radius with the help of my big boy sander and my radius jig. Neck is double sticky taped to the jig and fneck is balanced on the sanding belt in the 12" radius, after coming out its finished on a radius block for a couple of minutes to make sure its all good.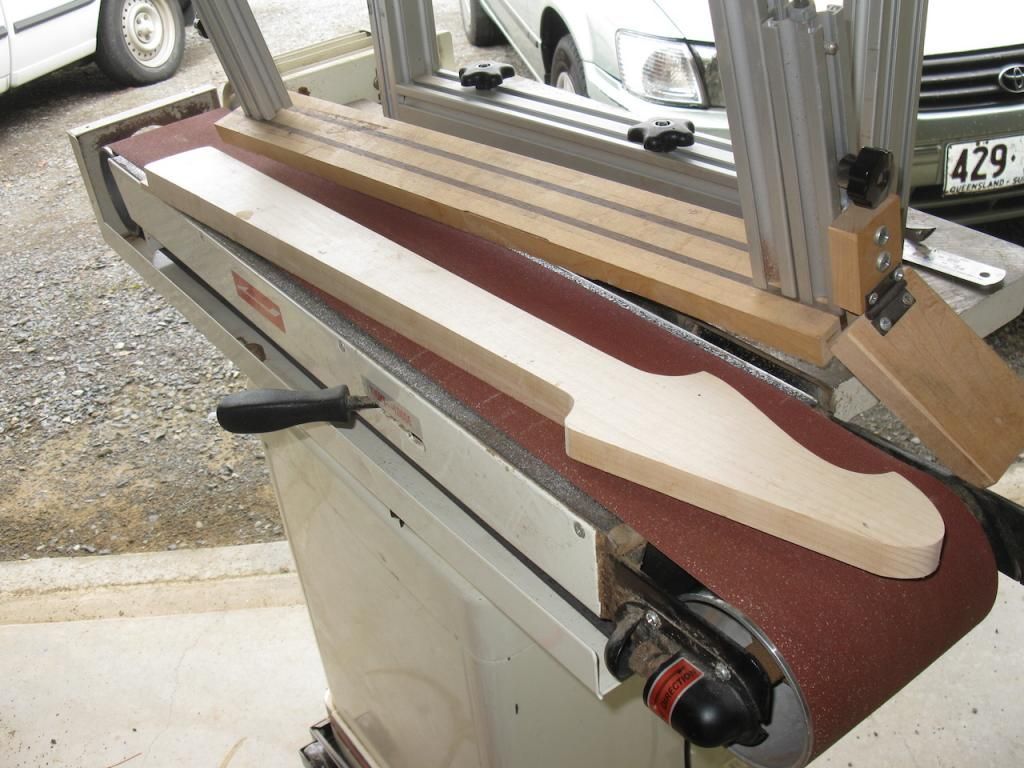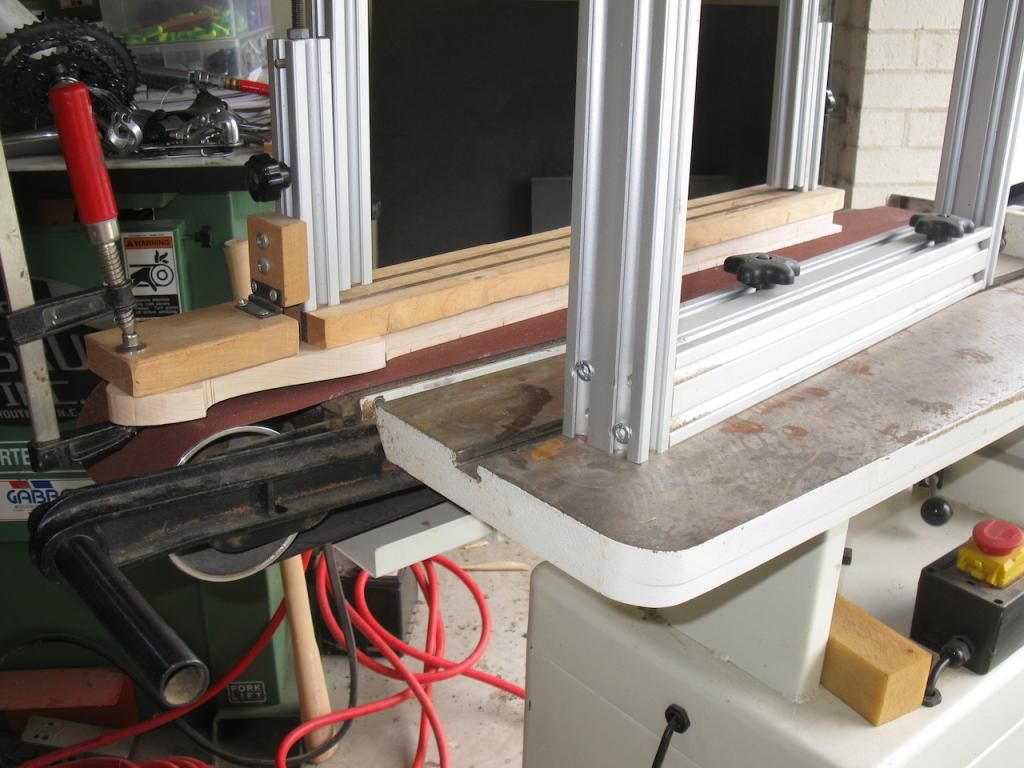 Then I shaved off the extra thickness of the headstock with a safe-t-planner on the drilled press then used a fence with a 1.5" drum sander attachment to finish off the face of the headstock and put the radius into the headstock/neck transition.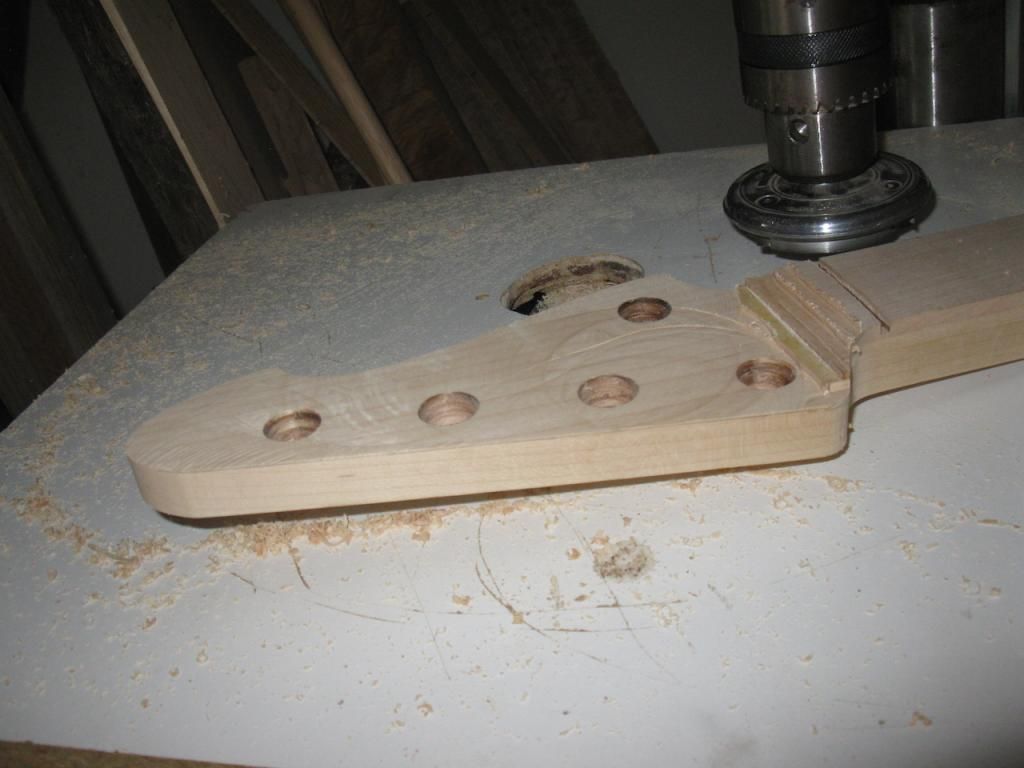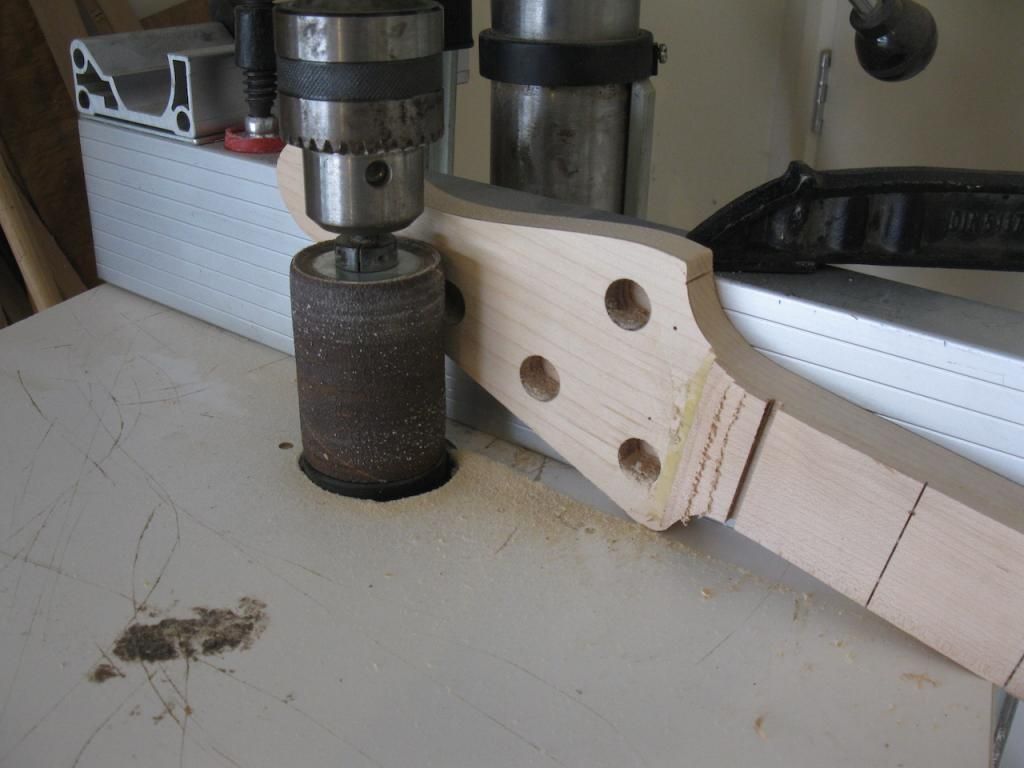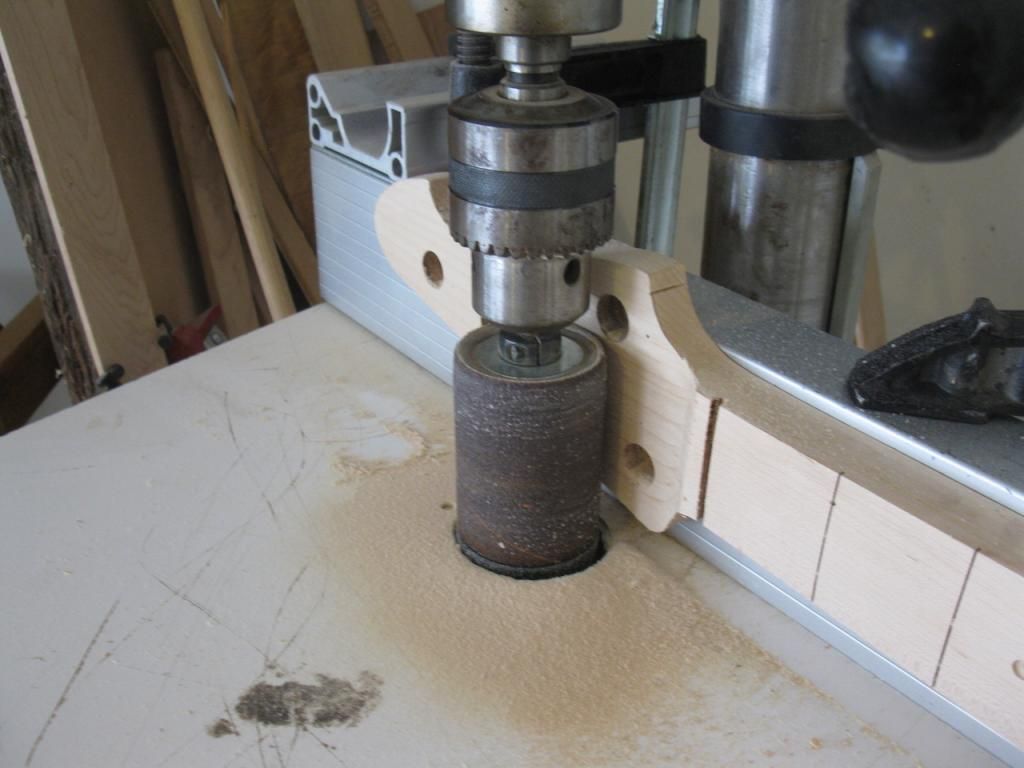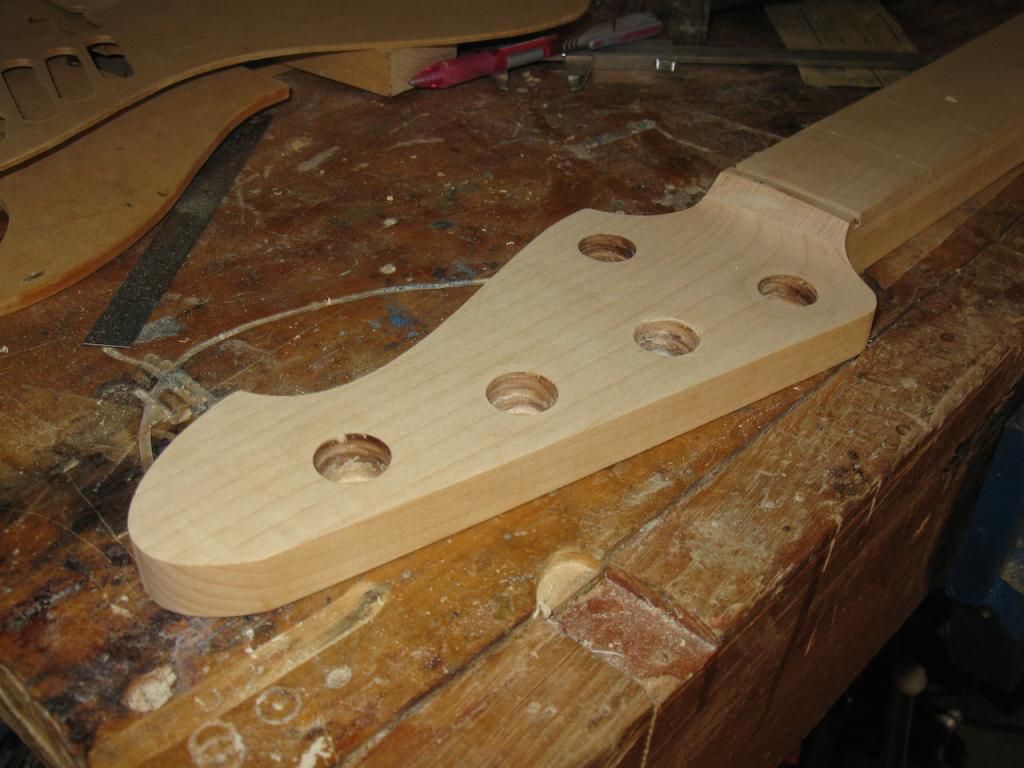 Marked off the body blank with my temaplates. I drew all the routs on there so I could see exactly where I could hog most of the wood for the chambering without goind through important pockets like the pickup, neck and electronics routs. I then did the routing of the neck pocket and fitted the neck to make sure everything was aligned and at the right place.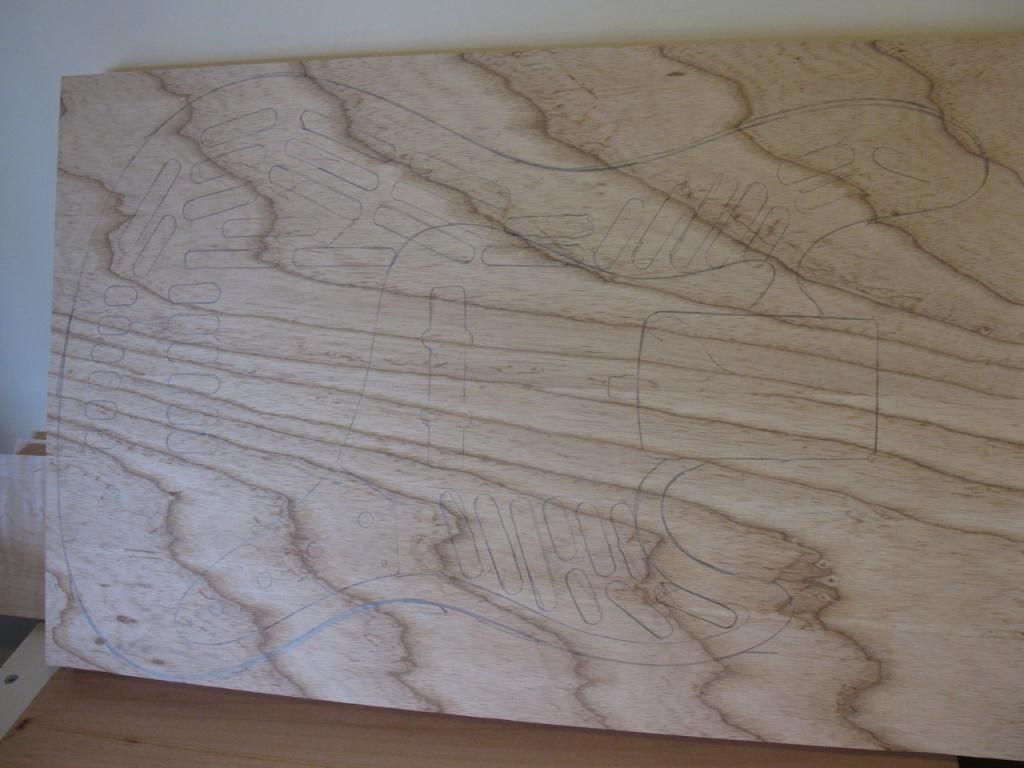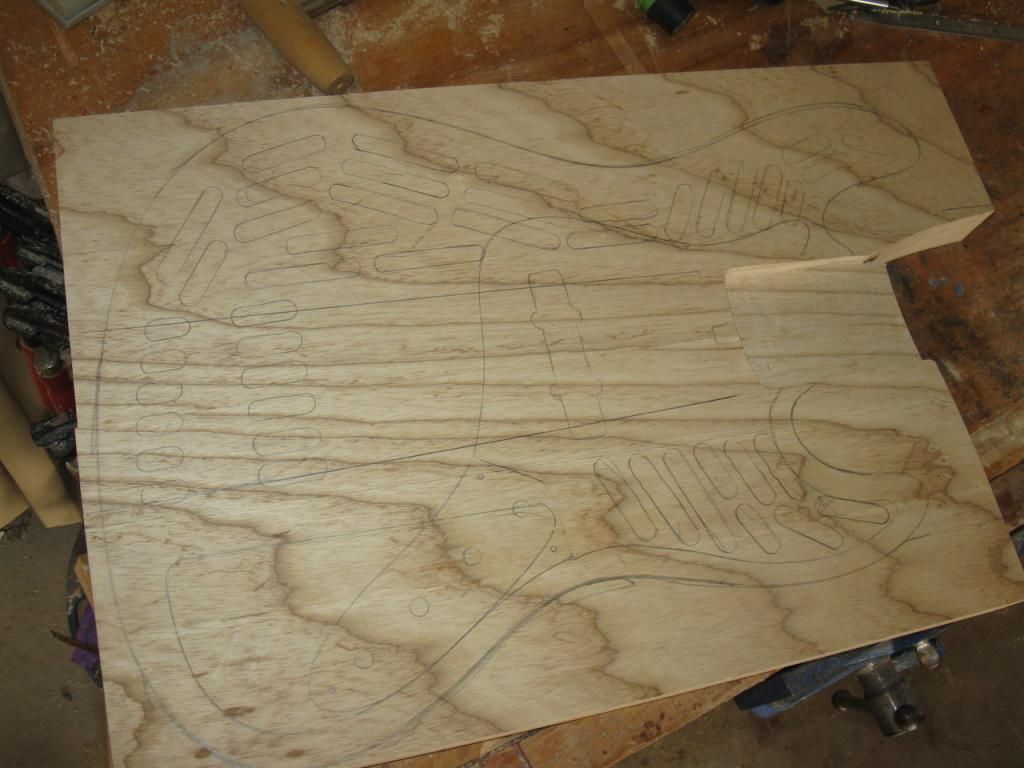 Finished the routing of the body and installed the side dots. More pics next month