Ladies & Gentlemen, Bassists and Bass-ettes here at Bass Japan Direct we are truly excited to present the latest in the revered STR line up.
This is on a level with Ken Smiths tonally, and build wise is solid, reliable and very comfortable to play.
It just oozes class in it's smart black or white matte finish.
An amazing deal on this beautiful 5 string cost performance STR bass, made by Japan's top luthier Satoru Yatsuzuka. This is available for $1555 USD or $2222 AUD shipping included.
You simply can't beat STR on craftsmanship and at this price this is a bargain...its like the old Ken smith burners tone wise but ...well ...better if you can believe it.
This bass with its incredible DeviseR humbucckers produces a thick fat tone, with rich tight lows, it gets that honk on the rear pup too, it is in short an extremely versatile and beautiful instrument...up there with the best boutique basses in the world....yet it doesn't cost anywhere near as much thanks to STR using standard materials and construction with simple finishes on this line.
BODY Ash
NECK Maple
FINGERBOARD Rose wood with abelone inlays
MACHINEHEADS Gotoh/GB7
PICKUPS DeviseR DC58
BRIDGE DeviseR 518
PREAMP Aguilar/OBP-3
CONTROLS Master Volume / preamp thru sw, PU Balancer, Master Tone,
Treble, Middle, Bass, Mid-Freq sw, Series Parallel sw
WEIGHT: 4.5kg
Here's a demo vid of a black one....
https://www.youtube.com/watch?v=PhFDlDW ... 2OSZqsv6Kl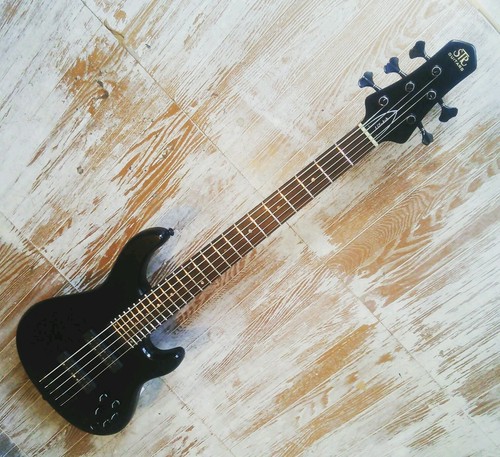 If you want to order one just holler! We can get these out to you in just 5 days, express shipping, tracked and insured. We also arrange special shipping options, please PM for details.