Kick arse idea lads.
Happy to offer up an old Zoom 708, last I checked (some years back) it was non functional, I think it was a dodgy power input socket, if it wasn't that it was a dodgy line in socket. Either way, a simple fix for someone with a soldering iron and a spare couple of minutes!
Not an actual photo, it's the same as this though, pretty sure the plastic is still on the screen.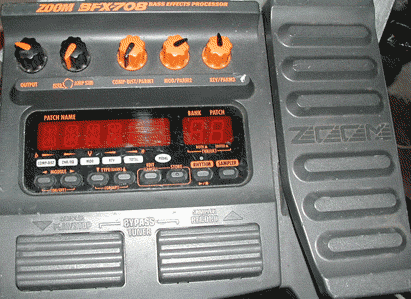 EDIT: was meant to add, it has a built in tuner, some dodgy drum beats and even dodgier effects.