Some progress shots from Brad:
Got the neck pre-fitted this morning, about to do the routing for the Pickups.
The neck pocket is seriously tight, there's about 3/4 of a mm in the whole thing. Will have to lightly rub the inside of the pocket with 400 to bring it back to tolerance once it's been lacquered.
6 bolts!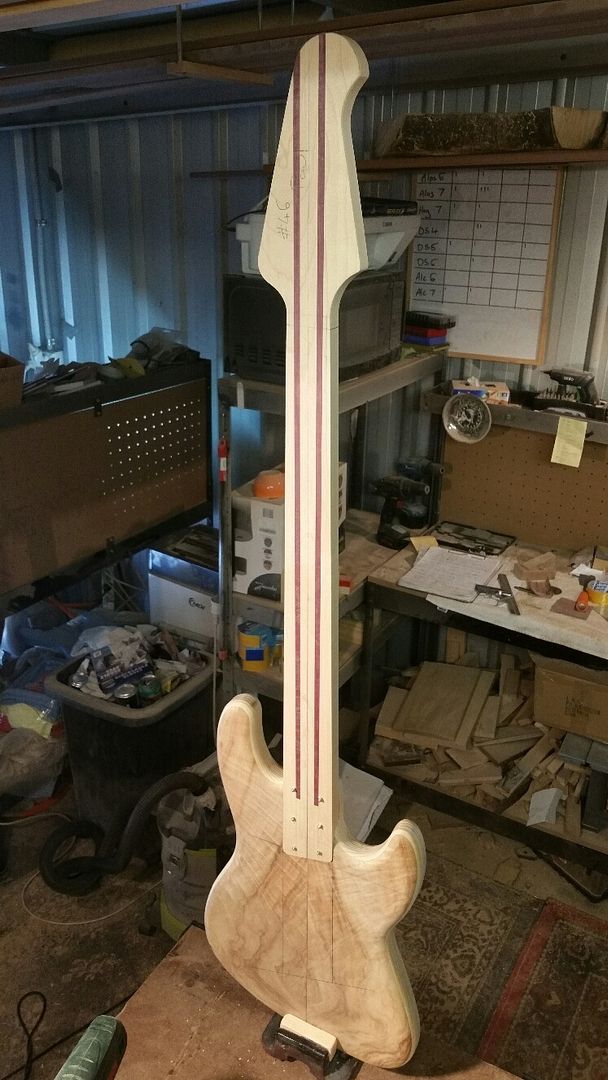 Next step will be truss slotting and glueing up the neck ready for radiusing and fret slotting. 10" radius.