Up for sale is my Stingray 1994. I have owned a few Stingrays and think this is probably one of the best eras (older and younger) for these as they had gone to the satin finish neck by 1994 but it still had the mutes which even if you don't use them they look great.
This is definitely a players bass. The guy I purchased this from had certainly given it plenty of Mojo while owning it
none of the marks or scuffs are thru to the wood but there is some buckle rash and other impressions on the finish. I have tried to photograph these as best as possible.
there is some nice flaming on the back of the neck and some birdseye on the fretboard. I have set this bass up reasonably low and the neck is straight.
The drop tuner on the E string will not be going with the bass at this stage as it is borrowed from a friend. The original tuner will be installed b4 shipping.
There is no case for this bass - I currently have it in a Gator hard case. I am planning to ship this bass with the neck removed and the box size will be approx 540 x 190 x 910 and will ship via
http://smartsend.com.au/
from post code 5082 - please get your shipping quotes from here. I will ship with a Fender gig bag.
My current Originals project has me using my fretted and fretless Jazz basses and my covers gig requires me use my 5 string basses so this bass hasn't been played at a gig for over a year which justifies me putting it up for sale. Besides - I could use the cash for other things.
Price is
$1100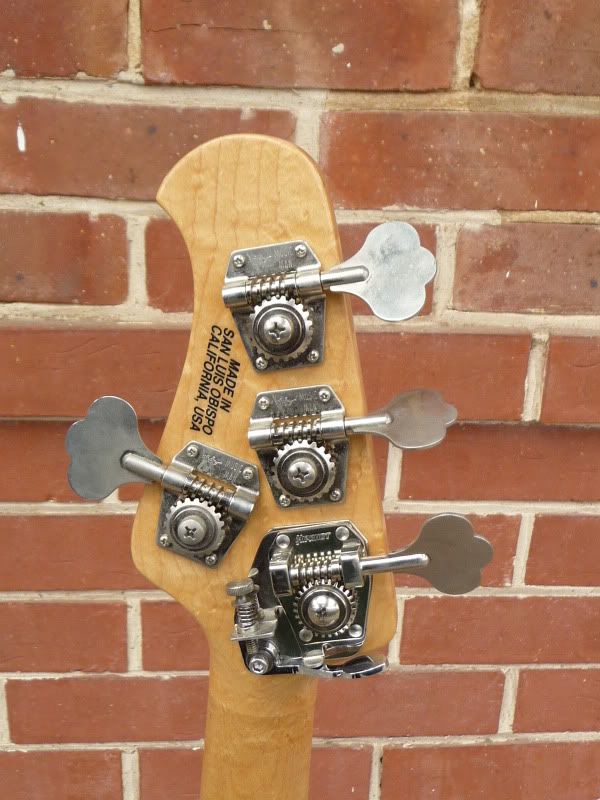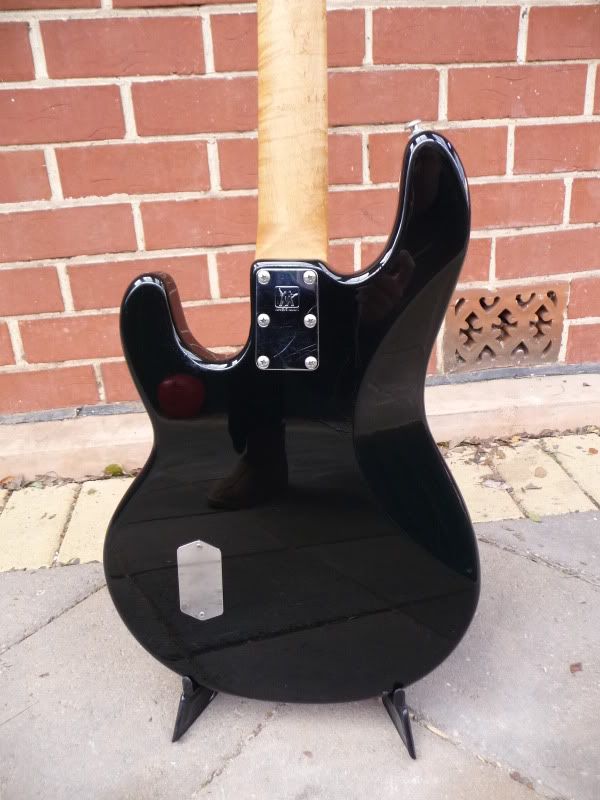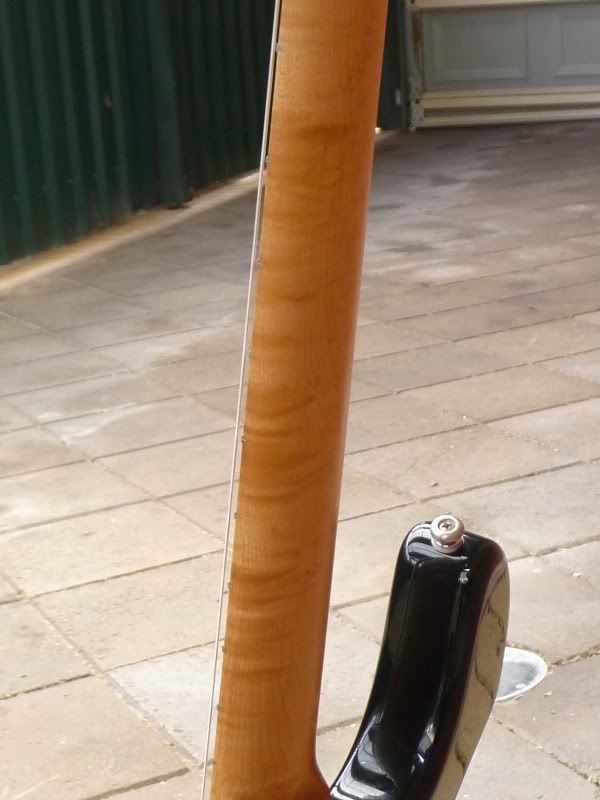 Thanks for looking!