Latest batch of pedals for sale -
Fuzzrocious Broke Dick Peanut Gallery
http://www.fuzzrociouspedals.com/bdpg.html
Great name - and an even better pedal. Designed to be a souped up version of the submarine pedal, it's an amazing mild dirt pedal. Check out reviews on Talkbass. This thing loves blending with other pedals too - which makes it pretty special.
$150
posted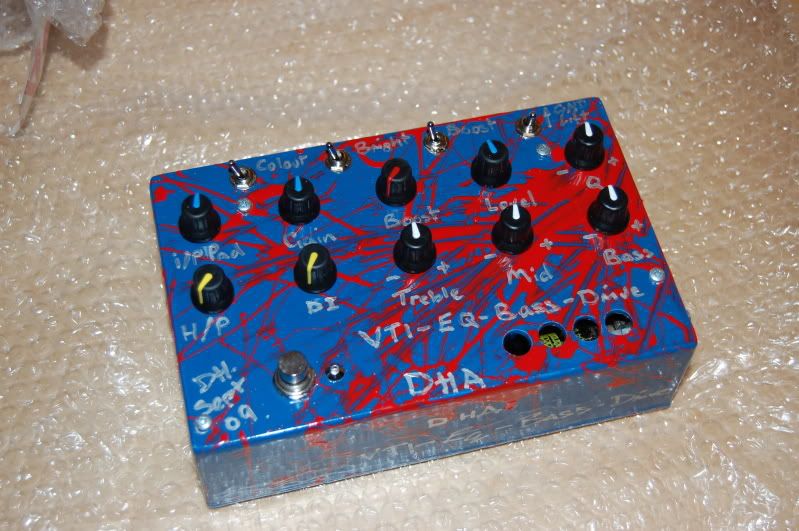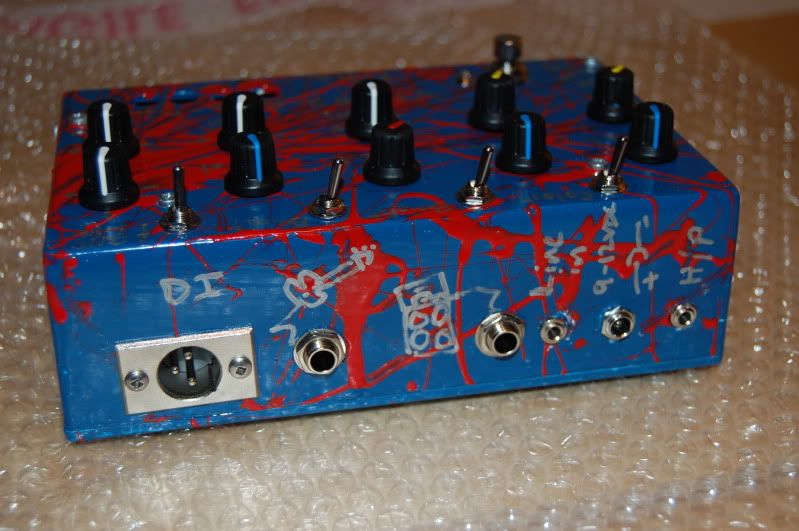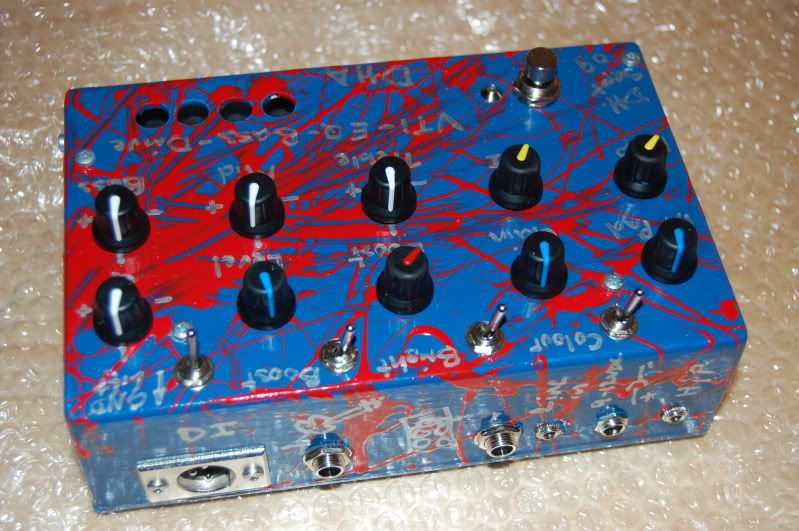 Dave Hall VT1EQ preamp/DI/Overdrive/Headphone amp.
http://www.davehallamps.co.uk/page29.html
I grabbed this guy last week and have tried it out for a couple of rehearsals. It's not exactly what I had in mind for an end of the chain preamp so I think I'll pass it on. These are boutique, handmade and great. I paid $200 so will put it out there at
$180
posted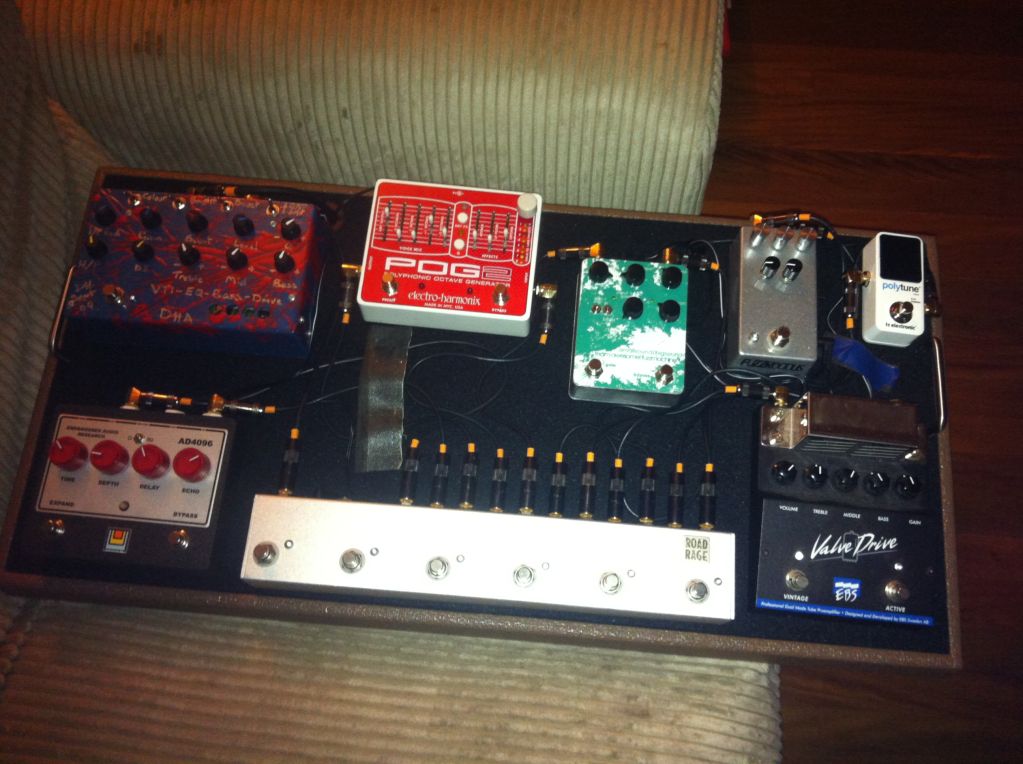 Smallsound Bigsound Team Awesome Fuzz Machine.
http://www.smallsoundbigsound.com/produ ... zzmachine/
Its the white and green pedal on this board. Absolute killer fuzz with clean blend and a huge array of tonal options. I don't think I've owned a better fuzz but I'm really an overdrive and distortion guy. Thinking I'll try the Smallsound Bigsound overdrive instead. Looking for
$165
posted.
PM with any questions.